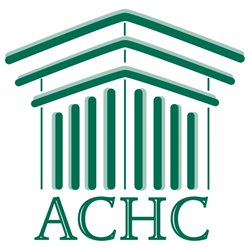 ACHC's Accreditation University educational tools and training enable our member agencies to excel in these areas and position themselves for success under new value-based healthcare payment systems
Cary, NC (PRWEB) March 03, 2016
Accreditation Commission for Health Care (ACHC) today announced a newly formed partnership with the Connecticut Association for Healthcare at Home. This agreement allows association members to receive special pricing on ACHC's Home Health, Hospice, and Private Duty Accreditation services, as well as discounts on Accreditation University (AU) educational resources that help prepare them for ACHC Accreditation.
"The Connecticut Association for Healthcare at Home offers exceptional resources to help providers in the home care industry," said Matt Hughes, ACHC Director, Business Management & Customer Service. "With a shared vision and commitment to quality, we are honored to support the Association and its members with discounts on ACHC Accreditation pricing and educational resources through AU."
The Connecticut Association for Healthcare at Home is the industry champion for quality, cost-effective home health, hospice, and community-based solutions. It leads the advancement of home health and hospice care by providing Connecticut residents with patient-centered, quality-driven, community-based care in the comfort of their own homes.
"Connecticut home health and hospice agencies need to demonstrate their value at a time when quality patient care, favorable outcomes, and superior client satisfaction are critical to consumer and provider-partner decision-making," said Deborah R. Hoyt, President and CEO of Connecticut Association for Healthcare at Home. "ACHC's Accreditation University educational tools and training enable our member agencies to excel in these areas and position themselves for success under new value-based healthcare payment systems."
ACHC is a non-profit accreditation organization that has stood as a symbol of quality and excellence since 1986. ACHC offers nationally recognized accreditation services for home health, hospice, and private duty agencies. The organization has CMS Deeming Authority for Home Health, Hospice, and DMEPOS and a Quality Management System that is certified to ISO 9001:2008. ACHC's consultative approach to accreditation is designed to improve the quality of patient care while enhancing business efficiencies through service-specific standards and industry-based best practices. Throughout the entire accreditation process, ACHC is dedicated to delivering the best possible experience.
For more information on ACHC's Accreditation programs, or to download ACHC Accreditation Standards, please visit http://www.achc.org or contact customerservice(at)achc(dot)org or 855-937-2242.