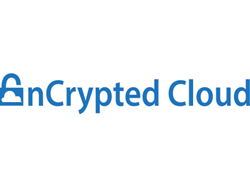 We are pleased to see nCrypted Cloud releasing this integration with OneDrive for Business which can help meet a critical need for customers in highly regulated environments that choose Office 365 said Rob Howard, director, Office 365 Ecosystem, Microsoft
Boston, Mass (PRWEB) March 03, 2016
nCrypted Cloud today announced support for Microsoft OneDrive for Business.
Available in limited release for enterprise customers with a general availability on March 30th, 2016, nCrypted Cloud support of Microsoft OneDrive for Business is one of a set of tools in nCrypted Cloud's Extended Collaboration Platform designed specifically to foster more secure collaboration when collaborating among business partners.
To meet the demands of its large enterprise customers with existing Enterprise License Agreements (ELA), which most often already includes OneDrive for Business licenses, nCrypted Cloud has integrated OneDrive for Business into nCrypted Cloud core products, as well as its flagship Infinite Mail product.
nCrypted Cloud for OneDrive for Business allows users to more securely share their sensitive documents via our Patented Trusted Sharing and Infinite Mail modules.
Both allow the user to automatically configure expiration dates, watermark the data with the recipients email and IP addresses as well as allow the recipient the ability to request an extension. Trusted Sharing allows the recipient to upload data to the sender in a secure fashion.
"Our regulated enterprise customers are telling us that their employees want to communicate using Microsoft Outlook, but hate the limitations of Legacy Secure Mail solutions including files size attachments and extremely poor UX, and the inability to control the documents after sending. Infinite Mail for OneDrive for Business solves both problems, without compromising the sender or receiver end user experience," said Nick Stamos, nCrypted Cloud founder and CEO.
"We are pleased to see nCrypted Cloud releasing this integration with OneDrive for Business which can help meet a critical need for customers in highly regulated environments that choose Office 365," said Rob Howard, director, Office 365 Ecosystem, Microsoft. "Infinite Mail is an add in for Microsoft Outlook and gives the user a familiar email environment and the convenience of OneDrive for Business."
Stamos notes that the integration of OneDrive for Business and Infinite Mail fulfills the requirement of enterprises in a highly regulated or IP rich environment for a total Microsoft solution.
User-controlled Security
nCrypted Cloud is an extended collaboration platform. It encrypts files before they are sent to the cloud, putting control in the hands of the data owner. nCrypted Cloud has launched a number of collaborative innovations such as Virtual Data Rooms and Trusted Sharing Anywhere, allowing collaborative workgroups to be created quickly and more securely, without IT involvement.
Trusted Share for OneDrive for Business Value
With Trusted Share, users gain a variety of new collaboration features and controls, including the ability to:

Dynamically watermark each recipient's email address and IP address onto the data, thus, holding each recipient accountable if the data ends up being distributed without authorization
Require log-in to control forwarding of email (link) to others, or require a quick access code be input by the recipient in order to open a secure link
Automatic expiration dates, determine a minimum message size needed to invoke Trusted Share, with simple recipient extension requests and associated workflow emails.
The ability to right click on any document, anywhere and more securely send regulated or sensitive data to a recipient.
Centrally manage access, expiration and security
Set read-only, download, print and upload controls, editing using Microsoft Office Online.
Revoke attachments, even after the file is sent
The ability to protect the body and the attachments of emails and allow the recipient upload sensitive or regulated data with greater security.
About nCrypted Cloud
nCrypted Cloud is an easy to use, flexible extended collaboration platform that seamlessly integrates with cloud storage services. Founded in 2012, the company's patented approach to secure collaboration provides the most secure platform for end-to-end encryption, respecting the privacy of end users, while meeting the data governance and enterprise control requirements of organizations. For sales or business inquiries, contact Tom Murphy at tom(at) ncryptedcloud(dot)com.
To see a demo of nCrypted Cloud OneDrive for Business, visit: https://www.encryptedcloud.com/free-demo/
Visit us at http://www.ncryptedcloud.com and follow us on twitter @ncryptedcloud.