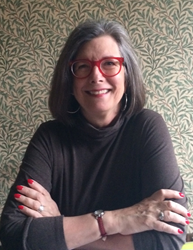 Our intention is to open critical dialogue and stimulate further thinking about the assumptions, goals, and theories of change that are propelling the movement to empower women economically
Oxford, UK (PRWEB UK) 3 March 2016
At the Davos World Economic Forum Ban Ki-moon announced the UN's first ever High Level Panel on women's economic empowerment. Supporting the UN's Sustainable Development Goals to improve economic outcomes for women and promote women's leadership, the Panel will provide thought leadership and mobilise actions aimed at closing economic gender gaps that persist around the world.
But how do governments, institutions, NGOs or the UN measure such actions and outcomes?Professor Linda Scott, DP World Chair for Entrepreneurship and Innovation claims that existing measures are insufficient and inappropriate for providing an accurate and reliable picture of the effectiveness of programmes. During her research to assess the impact of Walmart's global entrepreneurship support programme, 'Walmart Empowering Women Together', Professor Scott reviewed the existing literature and found that current metrics fall short.
'Even the very definition of 'women's empowerment' adds to the challenge of growing the sector,' said Professor Scott. 'When amplified across countries, developed and developing nations, and across different communities, it becomes obvious that a different set of comparable metrics need to be created and used to capture progress in all nations. Without such changes, the global movement to empower women economically will falter and limit the potential to tackle gender gaps in economic opportunities and outcomes.'
As a response Professor Scott has produced the 'Advisory Note on Measures for Women's Economic Empowerment Programs'. Including a bibliography of over 700 citations, as well as two topical literature reviews, the Advisory lays out many of the measurement challenges facing the women's economic empowerment (WEE) movement:

Existing knowledge relies on large datasets, small research sites, or qualitative narratives. But these fail to include the challenges of market engagement such as consumer preferences, seasonal trends or logistical demands, and hinder the practical application of the lessons learned to global programmes.
Dual goals in the pursuit of WEE cause conflicting measurement strategies. Of concern is an overreliance on growth, return or income indicators, at the expense of measures of wellbeing and empowerment.
Definitions of empowerment often focus on invisible achievements, such as the capacity to make decisions. Good measures have not been developed to capture these central concerns. Definitions also consistently point to third parties who may interfere with the effort to empower women, yet studies and interventions do not acknowledge the potential for programmes to fail due to unfriendly influences.
The questionnaires used to measure women's empowerment have exclusively been tested in a limited number of countries the developing world and do not travel to developed countries. As the gender gap is a global phenomenon measures must be developed that can capture progress in all nations.
'Our intention is to open critical dialogue and stimulate further thinking about the assumptions, goals, and theories of change that are propelling the movement to empower women economically,' added Professor Scott. 'We hope to raise questions about the way the women's economy really works and to suggest how future studies might approach the issue of meaningful measurement. We are also calling for universities to engage with this important issue and focus their resources and expertise to help build a solution.'
Read the Advisory Note here
For more information or to speak with Linda Scott please contact the press office:
Josie Powell, Senior Press Officer, Saïd Business School
Mobile +44 (0)7711 387215; Tel: +44 (0) 1865 288403
Email: josie(dot)powell(at)sbs(dot)ox(dot)ac(dot)uk or pressoffice(at)sbs(dot)ox(dot)ac(dot)uk
Emily McDonnell, PR Coordinator
Tel: +44 (0)1865 614489
Email: emily(dot)mcdonnell(at)sbs(dot)ox(dot)ac(dot)uk
Notes to editors
About Linda Scott
http://www.sbs.ox.ac.uk/community/people/linda-scott
http://www.doublexeconomy.com/
About Saïd Business School
Saïd Business School at the University of Oxford blends the best of new and old. We are a vibrant and innovative business school, but yet deeply embedded in an 800 year old world-class university. We create programmes and ideas that have global impact. We educate people for successful business careers, and as a community seek to tackle world-scale problems. We deliver cutting-edge programmes and ground-breaking research that transform individuals, organisations, business practice, and society. We seek to be a world-class business school community, embedded in a world-class University, tackling world-scale problems.
In the Financial Times European Business School ranking (Dec 2015) Oxford Saïd is ranked 10th. It is ranked 10th worldwide in the FT's combined ranking of Executive Education programmes (May 2015) and 28th in the world in the FT ranking of MBA programmes (Jan 2016). The MBA is ranked 7th in Businessweek's full time MBA ranking outside the USA (Nov 2014) and is ranked 5th among the top non-US Business Schools by Forbes magazine (Sep 2013). The Executive MBA is ranked 2nd worldwide in the Economist's Executive MBA ranking (Sep 2015) and 9th worldwide in the FT's ranking of EMBAs (Oct 2015). The Oxford MSc in Financial Economics is ranked 14th in the world in the FT ranking of Masters in Finance programmes (Jun 2015). In the UK university league tables it is ranked first of all UK universities for undergraduate business and management in The Guardian (Jun 2015) and 2nd in The Times (Sept 2015). For more information, see http://www.sbs.ox.ac.uk/