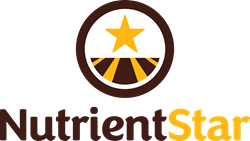 NEW ORLEANS (PRWEB) March 03, 2016
The Environmental Defense Fund (EDF) today launched NutrientStar, a new independent, science-based program that reviews the performance of commercially available nutrient management tools.
Nitrogen fertilizer is one of the most important inputs in agriculture, but up to 50 percent of nutrients applied are not absorbed by crops, leading to air and water pollution and wasted money for farmers, who spend approximately half of their input costs (seed, nutrients, and chemicals) on fertilizer.
Major food companies are launching sustainable sourcing programs to reduce fertilizer runoff, improve air and water quality, and reduce the risk of supply chain disruptions. Precision agriculture tools, in particular those that improve nutrient management, can help farmers meet this demand and reduce fertilizer losses, but little data is publicly available on how these tools work in the field.
"NutrientStar will showcase how well products work in real-world farming scenarios," said Karen Chapman, agricultural sustainability project manager at EDF and administrator of the NutrientStar program.
"NutrientStar's independent science review panel conducts rigorous assessments of all tools on the market, particularly looking at on-farm field trials, to determine how a tool works in croplands, in different regions, and on different soil types."
Fertilizer management tools reviewed through NutrientStar include enhanced efficiency fertilizer compounds, such as nitrogen stabilizers, and decision support tools, such as optical sensor technologies or models used to aid nutrient applications in the field. Tools and products already assessed or soon to be assessed include:

Adapt-N (made by Agronomic Technology Corp.), an online software program that uses a linked crop model and soil model to estimate nitrogen rates for individual fields or areas within fields.
Fertilizer management products including N-Serve® (made by Dow AgroSciences); AGROTAIN®, AGROTAIN PLUS®, and SUPER U® (made by Koch Agronomic Services).
Reviews being made public this spring include: Nutrisphere N (made by Verdesian); Instinct II, ESN (made by Agrium); DCD; Thiosulfate; and, Slow Release Foliar N products made from methylene urea.
Assessments later in 2016 will focus on Fieldview Pro Nitrogen Advisor (made by Climate Corporation) and Encirca (made by DuPont Pioneer).
"NutrientStar is the first-ever review program to provide famers, their advisors, and agricultural supply chain companies with reliable data on the performance of these popular tools," added John McGuire, EDF advisor and precision agriculture expert. "Farmers need certainty that the tools they purchase will work as advertised."
An independent review panel, composed of leading soil and agronomy scientists from across the country, establishes the criteria for NutrientStar review. The panel assesses tools based upon available data demonstrating their ability to improve nutrient use efficiency, defined as unit of yield over unit of applied nutrient, in the field. NutrientStar review will also show yield impacts from use of a tool and summarize key characteristics important to farmers and advisors such as cost/benefit, ease of use, and required data inputs.
The NutrientStar program also establishes guidelines for field testing nutrient-use efficiency tools, setting standards and providing a geographical framework that can substantially advance the research agenda in ways that will benefit the entire agriculture industry.
NutrientStar assessments provide numerous other benefits, including:
Farmers gain confidence by knowing that the nutrient management tools they purchase will work as advertised to reduce fertilizer losses, improve soil health, lower input costs, and maintain yields. Farmers can also showcase their stewardship to food companies and suppliers by using the NutrientStar review to inform their decisions.
Ag retailers and crop advisors earn a competitive advantage by offering field-tested and geographically relevant products to their grower customers.
Food companies improve transparency with customers, more easily navigate the fertilizer management world, and can now directly support farmers in implementing on-farm conservation practices.
Agribusinesses ensure they are offering the most competitive, farm-tested products to growers, thereby earning customer loyalty.
"As food companies' demand for sustainably produced ingredients continues to skyrocket, they'll need to support farmers and the entire supply chain in implementing on-farm conservation practices," added Chapman. "NutrientStar will help food companies navigate the fertilizer management world, and will spark further innovation, research and development for better nutrient management tools."
"NutrientStar also enables farmers to more easily execute the 4Rs of nutrient stewardship, which include applying fertilizer at the right source, the right rate, the right time, and the right place," noted McGuire. "NutrientStar complements the 4Rs by informing farmers on tools that will most effectively help implement these important practices."
For more information on NutrientStar, including scientific assessment criteria, visit http://www.nutrientstar.org.
Quotes from NutrientStar supporters, including farmers, Campbell Soup Company, Kellogg Company, the National Corn Growers Association, Unilever, and more, are available online.