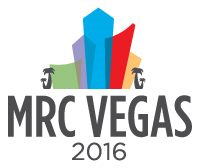 Cologne, Germany (PRWEB) March 03, 2016
cleverbridge, a global ecommerce and subscription billing provider, announces cleverbridge Director of Compliance Daniela Hagen and Manager of Fraud Prevention Torsten Knörr will present at MRC Vegas 2016 to be held March 7-10 at the Aria Resort and Casino in Las Vegas. Hagen and Knörr will present "Unlocking the Mysteries of European Compliance" on March 9 from 1:15-2:00 p.m. in Bristlecone 7.
With the recently approved European General Data Protection Regulation (GDPR), companies (both inside and outside of Europe) are beginning to assess how this new regulation will affect their global data protection, privacy compliance and fraud prevention programs. The GDPR, which will become law in 2018 and is aimed at reforming the outdated EU Data Protection Directive, will impact every entity that holds or uses European personal data both inside and outside of Europe. During their session, Hagen and Knörr will examine key principals of European privacy laws and discrepancies between national regulations; privacy obstacles faced when fighting fraud in Europe; and provide an outlook on the GDPR and its key changes. Attendees will learn how to fight fraud in the EU while respecting the rights and freedoms of European citizens.
Hagen is the Compliance Director of cleverbridge, where she is responsible for the design, implementation and management of the company's international compliance framework for their German, U.S. and Japanese office locations. With over ten years' experience in compliance and privacy, Hagen is a former PCI qualified security assessor and regularly provides guidance to legal counsel and clients on topics such as international export compliance regulations, privacy and payment-related compliance issues.
With over thirteen years' experience in the payments and fraud prevention industry, Knörr is responsible for managing cleverbridge's two fraud teams in Cologne and Chicago. His team focuses on fraud prevention techniques, manual review best practices, chargeback management and innovation projects. Prior to cleverbridge, Knörr worked at Citibank as part of the anti-fraud team.
Organized by the Merchant Risk Council, MRC Vegas is the industry's premier conference and trade show with more than 1500 attendees, including over 450 companies from over 30 countries, expected at the 2016 event. MRC Vegas is the largest global event focused on payments and financial services innovation for connected commerce at the intersection of mobile, retail, marketing services, data and technology.
To learn more about cleverbridge, please contact http://mailto:inquiry(at)cleverbridge(dot)com or visit http://www.cleverbridge.com.
About cleverbridge
cleverbridge is a proven leader in ecommerce technology, services and expertise for global software and subscription companies that serve consumers and businesses. For more than 300 clients — including Avira, Corel, Dell, Malwarebytes and Parallels — cleverbridge is a true extension of their teams, understanding each client's billing models, markets, channels and specific ecommerce requirements. cleverbridge provides an unsurpassed customer experience so that clients can strategically leverage ecommerce to effectively build customer relationships and generate more revenue. Headquartered in Cologne, Germany, cleverbridge has offices in Chicago, San Francisco and Tokyo. For more information, visit http://www.cleverbridge.com.