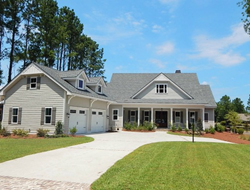 When planning a relocation move, it's essential to have guidelines for evaluating your preferred locales. These seven tips will help you create a pre-relocation checklist to ensure you find the ideal area, community and home to meet your needs.
Libertyville, IL (PRWEB) March 04, 2016
Marian Schaffer, Principal and Founder of Southeast Discovery, a real estate consulting firm specializing in guiding Baby Boomers with their real estate needs in the niche markets of retirement relocation and second homes in the Southeast region, recently shared seven pre-relocation planning tips to help baby boomers evaluate geographic areas they are considering for a move.
"We've been helping baby boomers plan their relocation for over a decade, and we know first-hand how exciting it can be to jump right in and start traveling to research the perfect area and community to call home," said Schaffer. "But we caution our clients that long before any location scouting trips take place, they should create what we call a pre-relocation checklist. We find that there are a few key steps to making sure everything goes smoothly in a major relocation move, and it all starts with a list of things to be thinking about before the client ever starts seriously looking at areas and communities."
According to Schaffer, these seven tips are key to planning a successful relocation move:
1. Research several areas in the vicinity you're considering for relocation before you embark on your scouting trip. "You want to visit more than one locale, in case your top area or community doesn't meet your expectations," said Schaffer. Schaffer also recommends researching other cities and areas within a day's drive to consider visiting while on your scouting trip.
2. Research the key attributes of each area you consider non-negotiable, such as airport access and nearby medical facilities. "We tell our clients who plan to have family and friends visit frequently, or who plan to travel regularly, to make sure to investigate nearby airports in their preferred locale," said Schaffer. "And if they or their spouse have a pre-existing medical condition, they'll want to research medical facilities that have expertise in treating that condition. Especially as we age, whether we have an existing medical condition or not, it's so important to be within a reasonable distance to a well-respected medical facility."
3. Identify how important climate is to your preferred lifestyle and make a list of areas that offer this climate. "We've seen some southeastern areas experience more severe winter weather than normal over the last few years," Schaffer said, "so we urge our clients to make sure that if they're seeking to escape cold Northeastern winters, to avoid southeastern locales that get snow, ice and colder temperatures. Yes, it's the South, but we do see snow and ice storms and cold wintertime temperatures in some areas here."
4. Take into account housing costs and housing choices in the areas you're considering for relocation. "For many of our clients, the area they choose will determine the type of housing they'll have access to," said Schaffer. "For example, in the mountain areas and foothills, homes that are 'main and down' are popular. They look like a ranch from the street, but when you enter, there's an open staircase that takes you to the lower level that offers a walk out. On the coast, it's feasible to have a main floor living home with no upstairs, and of course, no basement. Many clients who are retiring want the 'main floor living' concept without the need for stairs. But in the mountains and foothills, the terrain of the land typically doesn't allow for a home with all its square footage on the main level."
5. Consider how important access to daily conveniences is to your lifestyle. "Most clients we work with have a clear idea of what they are comfortable with in terms of distance to grocery stores, big box stores, banks, restaurants, vet clinics and all sorts of other daily conveniences," Schaffer shared. "But it's important to keep in mind that certain locations preclude easy access to these things. For example, most lakes are not located near city centers, so if your dream is to live in a lake community, just know that you won't have the same access to shopping and other conveniences as you do when you live in the suburbs of a metropolitan area. Similarly, living in the mountains is great, but some of the mountain areas are a good 30 minute drive or more to shopping and other amenities."
6. Make a list of amenities that are non-negotiable. "I've had clients who really wanted to live in Asheville, NC, for example, but got there, and couldn't find the right master-planned community they envisioned buying in," Schaffer said. "Conversely, I've had clients that said they didn't want to come to the coast, then after looking at both inland and coastal communities, chose the coast because it offered master-planned communities that provided the specific amenities they had in mind. So you have to know going in what amenities are important to you, and if you're willing to compromise."
7. Determine the HOA fees you can afford. "Prospective buyers need to think about what they care to spend to live in a community with amenities, if that's what they desire," said Schaffer. "For some, it may be $50/month and for others, they may not mind spending $500 a month as long as they enjoy and use the amenities such as golf, tennis, walking trails, pools, fitness centers, and so on. And some buyers choose not to live in a 'master-planned' community because they desire a simpler set up without the bells and whistles. They'll go to a YMCA for their fitness needs, or they prefer to golf at a public golf course so they don't incur membership fees. They'll enjoy community pools and parks. For others, they want certain amenities within their residential development and are willing to pay for them."
"It's not easy to confidently buy real estate in an area, much less a state, that you've never lived in," said Schaffer. "This is when the pre-relocation checklist really comes in handy, because the more organized folks are before they travel to areas to look around, the more productive their trip is going to be, and the higher likelihood they'll find the ideal area, community and home to meet all their needs."
About Southeast Discovery
Since 2004, Southeast Discovery has been a trusted resource for candid information and insight on communities, developments, and general real estate in the Southeast. Through its highly-ranked web portal, newsletter and blog and its one-on-one work with clients, Southeast Discovery helps buyers actively looking for a retirement or second home in the Southeast navigate the process of identifying the right area and community for their needs. To learn more, visit http://www.southeastdiscovery.com/.