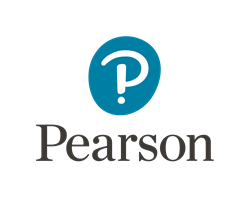 New York, NY (PRWEB) March 03, 2016
Pearson today announced a partnership with Jodi Glickman, CEO, Great on the Job LLC, to help organizations and their employees communicate strategically, effectively and persuasively. Great on the Job is a leadership development and communication training firm, which works to close the skills gap in America. Together Pearson and Great on the Job will provide organizations in industries such as financial services, high-tech, health care, professional services, and higher education, with a tailored learning experience via the Intrepid Learning Hub™ online learning environment. Effective instruction is delivered through short-form content, applied practice, and highly interactive social features. This online learning experience leverages Glickman's work with leading MBA programs, as well as Fortune 100 companies and leading global investment banks.
Glickman said, "In today's competitive workplace, the ability to get your point across clearly and concisely, the ability to ask for help and sound smart, or ask for meaningful feedback, is what often separates otherwise equally qualified employees or job candidates. By partnering with Pearson, we can expand our reach and ensure that more students and employees have the opportunity to build these fundamental and critical skills to succeed in higher education and the world of work."
Glickman is an expert in coaching professionals at all levels on how to be great on the job. She is an entrepreneur, author, public speaker, consultant and regular blogger for Harvard Business Review. She is a former faculty member of the Johnson School's Leadership Program at Cornell University. Her book, "Great on the Job, What to Say, How to Say It, The Secrets of Getting Ahead" is described as a "master class in workplace success...." by New York Times bestselling author Keith Ferrazzi.
"Through our strategic partnership with Great on the Job, we are empowering organizations to increase employee productivity by delivering an online learning experience that works at scale to help more individuals improve their communications and leadership skills. We are delivering on our mission to provide learners with the individual skill sets that translate to sustained employment opportunities and progressive career advancement," said Kenna Ose, senior vice president of business development, Pearson.
Glickman and Pearson representatives will share the highlights of the Great on the Job online learning experience in a webinar on Thursday, March 31 at 1 p.m. EST. Register to attend.
Glickman will also discuss this topic at Pearson's Employability Summit at the 2016 SXSWedu Conference on March 9 at 3:15 p.m. CST in Austin.
Pearson's Professional training and development group partners with corporations, associations, non-profits, and government agencies such as the American Health Information Management Association, the Gender Intelligence Group, The Ariel Group, and the U.S. Green Building Council, to create effective services and solutions that align with their online and blended learning and professional development goals to improve business and organizational results. To learn more, visit http://www.pearsoned.com/professional/.
About Pearson
Pearson is the world's learning company, with 36,000 employees in more than 70 countries working to help people of all ages to make measurable progress in their lives through learning. For more information about Pearson, visit http://www.pearsoned.com.
About Great on the Job LLC
Great on the Job is a leadership development and communication training firm located in Chicago. Led by Jodi Glickman, a former investment banker for Goldman Sachs, Great on the Job's mission is to be a catalyst to help close the skills gap in America by providing best in class training that empowers employees and students preparing to enter the workforce to be strategic, effective, and persuasive communicators in their everyday lives. For more information on Great on the Job, visit http://www.greatonthejob.com.
Media Contact:
Scott Overland, scott.overland(at)pearson.com, 202-909-4528