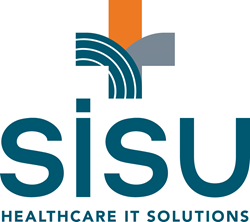 "Sisu is happy to give Dr. John Warner the IT tools and means to remain an independent healthcare provider, dedicated to the health of its community." --Scott Lee, CEO of Sisu Healthcare IT Solutions
Duluth, MN (PRWEB) March 07, 2016
Sisu Healthcare IT Solutions has signed a contract with Dr. John Warner Hospital in Clinton, Illinois, to implement MEDITECH's Medical and Practice Management (MPM) solution.
Sisu will integrate the new MPM with the hospital's current MEDITECH Acute Care System. This integration will allow staff to share medical records and orders between the hospital and its clinic to provide continuity of care across Dr. John Warner Hospital's patient services.
Dr. John Warner Hospital is a certified critical access hospital with 25 beds and more than 150 employees, making it one of the major employers in DeWitt County.
"We're thrilled to have the opportunity to continue to work with a hospital that supports its community so strongly," said Scott Lee, CEO of Sisu. "By integrating its medical records between its hospital and clinic, Dr. John Warner Hospital will be able to provide the highest level of care to its patients in the community."
Sisu began working with Dr. John Warner Hospital in 2013 to implement MEDITECH's EHR in the hospital's acute care setting and provide both hosting and support services. This new contract reflects an expansion of this ongoing partnership to add the ambulatory component to the hospital's systems. Sisu will work with Dr. John Warner Hospital to implement, host and support MEDITECH's ambulatory solution.
"Dr. John Warner Hospital has been dedicated to providing quality healthcare to the community since its founding in 1911," said CEO of Dr. John Warner, Paul Skowron. "We're pleased to expand our partnership with an organization like Sisu who understands the IT support that rural health organizations like Dr. John Warner Hospital need to continue to thrive."
"So many of the rural health organizations we talk to want to maintain their own autonomy," added Lee. "We're happy to give Dr. John Warner the IT tools and means to remain an independent healthcare provider, dedicated to the health of its community."
###
Sisu Healthcare IT Solutions offers IT services and solutions for the healthcare provider segment with a focus on community and rural healthcare organizations, including critical access hospitals. Sisu delivers the insight, understanding and resources required to provide sustainable IT cost structures and critical access to information—the lifeblood of operational efficiency and clinical decision-making. Sisu's value is rooted in a long history of helping rural healthcare providers stay independent and remain operational amidst the challenges of skill acquisition, low patient volumes, seasonal populations and increasing IT complexity. Founded in 1998, Sisu has been ranked on Inc.'s 5,000 list of fastest growing private companies in the United States and is a recognized leader in rural healthcare IT consulting. Discover more at http://www.sisusolutions.com