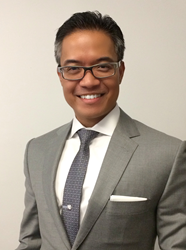 Election season always injects an element of uncertainty in our industry and this year is no exception.
San Diego, California (PRWEB) March 05, 2016
Commercial real estate, finance and legal professionals looking for economic insight and election-year guidance will find it at the annual Spring Lender Conference hosted by Trigild, a San Diego-based real estate services firm specializing in property management, receivership, bankruptcy and advisory services.
Victor Calanog, Ph.D., chief economist and senior vice president at Reis, Inc., will be the keynote speaker for the April 20 to 21 event at the Zaza Hotel in Dallas. Registration is now open with early signup discounts through March 18.
"Election season always injects an element of uncertainty in our industry and this year is no exception," said Judy Hoffman, president of Trigild. "For those working with non-performing commercial and multifamily mortgage loans who have seen delinquencies decline and interest rates rise, we know there are many questions about what the coming months have in store for us. We are putting together an agenda that aims to provide some compelling answers as well as thought-provoking discussions."
Calanog, who oversees Reis Inc.'s market forecasting, valuation and real estate portfolio analytics services, will address "The U.S. Commercial Real Estate Market: What Lies Ahead," discussing such hot button issues as:

An election year update on specific property types and geographic markets.
The impact of equity market volatility on commercial real estate.
The direct and indirect impact of plummeting oil prices on CRE so far. Who is hurting the most? Is it helping anyone?
Non-domestic political risks – what needs to happen before these weigh on domestic economic growth?
The outlook from the fed – how CCAR guidance suggests increasing downside risk.
Additional conference topics will include:
A View from the Top: Senior Management Discussion
Are Opportunities Arising from the Decline in O & G Pricing?
Alternative Strategies for Recovery
CRE From Every Angle – Polling the Pros
Changing Times, Changing Tactics
Wanted Dead or Alive: Shopping Malls in America
Open to lenders, special services, legal counsel, investors, real estate fund leaders and loan buyers, the day-and-a-half program also features multiple networking opportunities.
Now in its sixth year, Trigild's spring conference is one of the firm's annual sold-out events that draws hundreds of industry specialists. There is still room for panelists, exhibitors and sponsors to become involved. Contact marketing(at)trigild.com for details.
To register or learn more about the event, visit http://www.trigild.com and click on the Spring Lender Conference box.
About Trigild
Headquartered in San Diego with offices throughout the country, Trigild has 40 years of management and fiduciary expertise, with a focus on managing and maximizing value for assets in an array of industries, including commercial real estate, multifamily, hospitality and more. Since its inception, Trigild has developed a full service national operating platform providing institutional quality services to private real estate investors and financial institutions. For information, visit http://www.trigild.com.