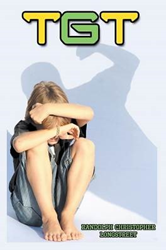 "'TGT' handles the subject of homosexuality in a sensitive way, offering an insightful read for parents, young adults, and middle and high school students." - Robert Fletcher, CEO of Strategic Book Publishing and Rights Agency
(PRWEB) March 10, 2016
Phillip Anderson is appalled. After catching his youngest son trying to copy ballet dancers on TV, he's convinced that eight-year-old Brandon is gay.
What can he do to correct the situation and lead Brandon down the path away from being a "sissy boy" and down a "straight" path? Phillip is an ex-jock, a former college football player who stands six feet eight inches tall. How could he possibly have sired a gay son?
Since Brandon shows remarkable athletic ability, Phillip encourages his young son to immerse himself in sports, which should direct him properly into manhood. Over the years, Brandon develops into a celebrated high school quarterback, only to realize in his teens that he's gay.
Telling a young boy to "be a man" can take a toll on who he really is and who he may develop into. Many believe what society does to boys before they grow into men is wrong. Perhaps "TGT" can change that.
"'TGT' handles the subject of homosexuality in a sensitive way, offering an insightful read for parents, young adults, and middle and high school students. We are thrilled to announce its release," said Robert Fletcher, CEO of Strategic Book Publishing and Rights Agency.
TGT (ISBN: 978-1-63135-841-8) is now available for $14.50 and can be ordered through the publisher's website:
http://sbprabooks.com/RandolphChristopherLongstreet or at Amazon.com or Barnesandnoble.com.
WHOLESALERS: This book is distributed by Ingram Books and other wholesale distributors. Contact your representative with the ISBN for purchase. Wholesale purchase for retailers, universities, libraries, and other organizations is also available through the publisher; please email bookorder@sbpra.net.