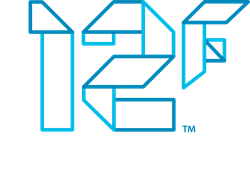 New York, NY (PRWEB) March 04, 2016
Twelvefold, the company that uses content to identify and reach ideal consumers in the right mindset, today announced a 100% in-view guarantee available for display media campaigns. With this announcement, Twelvefold exceeds the IAB's current viewability recommendation of 70%, and commits to the industry goal of 100% viewable media.
"This guarantee aligns with the high-quality, high-engagement premise our company was built on," explained Twelvefold President David Simon. "It's also an ethical point of view for us. 100% viewability aligns with Twelvefold's worldview on how media should be bought and managed on behalf of our advertisers."
"Through our proprietary content signal and by working closely with verification vendors, Twelvefold's data science team has organically achieved in-view rates as high as 89%," said Chief Technology Officer Jay Budzik. "Moving to a 100% in-view guarantee was the natural next step: holding ourselves to the highest standard possible and driving even stronger results for our clients."
Twelvefold is the leader in understanding consumer needs through what people read and watch online. The company uses Perfect Pages™ to create Custom Content Channels which are unique and relevant, both to brands and consumers. Twelvefold's new in-view guarantee means these carefully-selected placements will have even greater impact.
"Given our significant investment in being able to find the right users, it only makes sense to adopt a best-in-class standard for human engagement," said Simon.
Twelvefold has long accepted and transacted business on third-party viewability measurements. The company recently joined Integral Ad Science's Certified Viewability Partner program, which provides agencies a single, accurate, discrepancy-free number for billing.
About Twelvefold
Twelvefold (http://www.twelvefold.com) uses a deep understanding of articles and videos to find and engage very specific audiences at the right moments. With our approach, we show brands what motivates their customers, and place ads where they're most likely to reach and engage an ideal consumer. Our clients include brands like Allergan, AT&T, Fiat Chrysler, H&R Block, Lincoln, Microsoft, Pfizer, Quaker and Samsung. Twelvefold is headquartered in Midtown Manhattan, with teams in Chicago, Detroit, Los Angeles, and San Francisco.