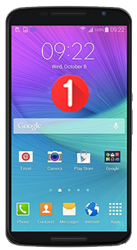 Tske Scan123 with you on the go...
Gresham, OR (PRWEB) May 16, 2016
Scan123 announces the release of the mobile version of the Scan123 desktop client. This enables the Scan123 user to take their work on the road.
"Today's Scan123 user is a tech savvy multi-tasker that's constantly on the go," says Paul DeMoret, Partner, Product Sales Development for Scan123. "Throughout our company, we have always strived to give customers the best possible tools and processes to work with in order to deliver the greatest possible experience."
Performance and Portability
The new Scan123 mobile app provides performance AND portability. Whether it's viewing, emailing, or uploading their documents, our users want smaller and more effective ways to get their Electronic Document Management done. For the first time ever Scan123 users can manage all of this from their smart phone.
Pricing and Availability
The Scan123 Android platform app is available now in the Google Play store. (https://play.google.com/store/apps/details?id=com.ocmusa.scan123) Price is free to Scan123 users.
About Scan123
Scan123 is an electronic document management solution for today's modern business. Since 2004 we have helped businesses move from an inefficient paper-filled office to a simple and effective electronic filing system that saves them time and money. For more information see http://www.Scan123.com.