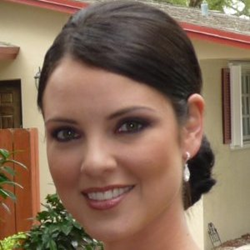 "As the demand for our quality appraisal management services continues to grows, we want to ensure we have the talented people such as Suzzette in place who can help us effectively onboard more companies," said Brian Coester, CEO of CoesterVMS.
Rockville, MD (PRWEB) March 14, 2016
CoesterVMS, a national appraisal management company, has hired Suzzette Bosch as account executive on the national sales team. Bosch has more than 10 years of experience in sales. She will be responsible for developing new client relationships.
Bosch has been responsible for expanding sales territories and managing operations support for loan officers for DB Home Lending a subsidiary of Deutsche Bank, and 1St Commonwealth Bank of Virginia/First Choice Bank.
"Knowing the mortgage industry will help me address questions and concerns of customers and potential customers with confidence," Bosch said. "This is an exciting time to be a part of re-establishing the mortgage industry especially with the high quality services offered by CoesterVMS."
About CoesterVMS
CoesterVMS is a nationwide appraisal management company that specializes in providing comprehensive management of appraisal operations for mortgage lenders. CoesterVMS' in-house appraisal management solution combines the best service with the most advanced technology on the market. CoesterVMS guarantees all appraisal reports to fully comply with all regulations and guidelines. The company's Cloud Control appraisal management technology is the only software of its kind to be built on the award-winning Salesforce.com platform, and its "Coester-Mer" service is earning the company a reputation for the best customer service in the industry. Headquartered in Rockville, Maryland, CoesterVMS was founded as a local appraisal company and has since grown to a formidable nationwide force in the appraisal management segment. For more information please visit CoesterVMS online at http://www.CoesterVMS.com