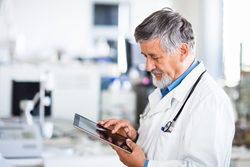 "We had a feeling we should be doing more on social media, but it never occurred to us that it was actually hurting us by not taking part."
American Fork, Utah (PRWEB) March 07, 2016
Foxtail Marketing, a digital agency that works with dentists and physicians across the country, released a study that examines the effects of the Affordable Care Act and the new landscape for physicians and dentists.
Their study found that some clinics that had no online presence and weren't taking part in a physicians network, saw drops of up to 30% in patient numbers over a 2 year period.
By surveying over 500 doctors and dentists, they discovered that social media was largely being ignored by professionals over the age of 45, but that the younger generation of doctors and dentists were more involved on social media and aware of the impact that SEO played on their visibility.
With the changes in healthcare due to the Affordable Care Act, many smaller clinics were forced to join larger entities in fear that they would miss out on referrals and that the competition these larger groups would provide would be too much. Because of this, many clinics had to embrace the idea of marketing themselves just like any other business. Instead of just waiting for patients to walk in the door, they now had to be proactive to stave off the larger groups.
Dentists have likewise seen a massive impact on their bottom line due to digital activities. With the rise of ratings sites like Yelp and HealthGrades, they were noticing that not managing their digital presence was causing them to lose patients to higher ranked practices. This kicked off an arms race that led to the formation of several affiliate groups that marketed for dentists and then sold the patient leads to them.
With all of these changes, the study highlighted that physicians and dentists that took control of their digital marketing and actively worked on it saw "significant increases" in their patient numbers. They also noticed that referrals spiked by being active on social media and engaging with their patients through email.
While the idea that social media and SEO are important to small businesses isn't a new theory, it is interesting to note how much it is now impacting both the dental and medical industries. And it does appear, based on this study, that the younger generation of physicians and dentists have already jumped out to a lead when it comes to their digital presence.
About Foxtail Marketing:
Foxtail Marketing is a full service digital agency that is one of the fastest growing companies in the United States. They have offices in Utah,NYC, and Los Angeles. They specialize in digital marketing campaigns for doctors and dentists.