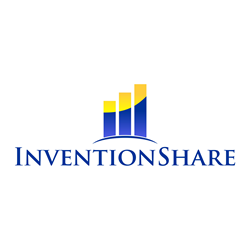 InventionShare is looking for inventions that can make a difference to the planet while giving companies a unique competitive advantage
(PRWEB) March 08, 2016
Greg Waite, CEO of InventionShare™, announced today that the company will actively be seeking new game changing inventions which can be added to the company's current carbon reduction portfolio in Q2 of 2016. Speaking from its Ottawa offices, Mr. Waite said that InventionShare is always looking for inventions that give companies a competitive advantage or the ability to disrupt a market place as well as inventions that can make a difference to the planet and help in reducing carbon and greenhouse gases. InventionShare currently has three game changing inventions in its inventory that focus on helping to reduce carbon production world-wide: Circuit Seed, 5by5 Wireless and PowerWindings.
Circuit Seed™ is a new family of circuit building blocks for processing analog signals using fully digital components and design flow. Simulation and silicon test results have demonstrated a dramatic reduction in power, better performance and higher accuracy, all with small integrated circuit footprints. The circuit designs are much simpler, reducing product costs with faster development so that less testing is required and there are fewer parts to assemble.
Mr. Waite said, "Semiconductor companies are always looking for ways to support manufacturers' ever increasing demands to make products that are smaller, lighter, faster – products that consume less power, give off less heat and that are easier, quicker and less expensive to design, manufacture and test. They want products with fewer parts that offer higher reliability and lower total product costs. Circuit Seed delivers these competitive advantages and, when you consider that the IoT of the future will have millions of power driven devices, Circuit Seed provides a significant way to reduce manufacturing costs and power consumption world-wide. You are looking at greater than 30% reduction in power requirements for Circuit Seed circuits."
InventionShare's 5by5 Wireless™ invention provides five times' greater wireless internet coverage and economical wireless internet connectivity using UHF 300-1000 MHz frequency spectrum. Developed by a team of experienced technology entrepreneurs with many years of experience in wireless communications, the full duplex wireless communications system is a 100% hardware solution. It affords greater data throughput and wireless coverage up to 25 miles (32 km) - for a total circular coverage area of 1,250 square miles or 3,200 square kilometers from one low cost base station.
The 5by5 Wireless circuit also can provide full duplex over all spectrum to all wireless communications devices; it is platform agnostic, providing reliable communications support wherever and whenever it is required. The main advantage of 5by5 Wireless is that is uses less power than conventional wireless and, due to the range, one 5by5 Wireless tower can replace 20 to 25 conventional broadcast towers - reducing a huge amount of energy consumption.
Mr. Waite said, "5by5 Wireless provides an amazing amount of wireless coverage while reducing the amount of power used. If you were to figure out that we can supply a 5by5 Wireless solution to the 4.5 billion people still without internet world-wide, and reduce the need for all those power hungry towers that saves literally millions of kilowatts of power annually 5by5 Wireless can have a real impact on the people and the planet by helping to bring the knowledge of the internet while reducing the power to do so."
InventionShare's third invention is PowerWindings™ - a new power transformer design that reduces the amount of materials found in traditional transformers and/or provides greater efficiency with the same material.
Mr. Waite said, "There are transformers in literally millions of products. By integrating PowerWindings' design into a company's current manufacturing processes we can reduce the overall amount of materials required, specifically steel and copper. PowerWindings can also reduce the power required to produce the steel and copper components for, literally, millions of products. Using the same materials, especially for the smaller transformers, we can have a large impact on efficiency and reduce power losses for the billions of consumer, business and light industrial products in the market place.
"The PowerWindings design process is another socially responsible invention that will definitely change the planet by reducing the overall amount of materials used to create millions of transformers world-wide. Not only can we reduce the material costs to lower the price of the product but when you think of the billions of transformers produced at all levels each year PowerWindings will have a significant effect on the planet in terms of the energy used in the production, mining and manufacturing processes."
About InventionShare™
InventionShare provides inventors with funding, talent, expert processes to accelerate innovation, patent creation and monetization. Respecting that each of our inventors is the architect and the mastermind behind the invention, we work with our inventors in a professional manner as partners helping them take their inventions to market by partnering with leading corporations.
About 5by5 Wireless™
5by5 Wireless is a patent pending family of inventions that provides a unique solution in delivering internet services to the entire world. Technically it provides full duplex over wireless and high signal strength with very low noise. It is a low cost hardware solution that delivers on the promise of extended range wireless on UHF and on all spectrums and it delivers full duplex to rural, remote, metro, office, smart city, industrial and home applications.
About PowerWindings™
InventionShare is currently socializing PowerWindings and looking for partners within the transformer product categories to partner with InventionShare or license these inventions for world-wide or regional markets or for specific product categories within the industry. For more information contact Mr. Keith Taylor at ktaylor(at)inventionshare(dot)com for more details.
For more information, or for information on partnering with InventionShare, contact Kensel Tracy, VP Invention Catalyst at ktracy(at)inventionshare(dot)com or 613-225-7236 Ext 116