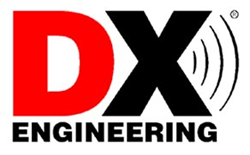 Tallmadge, OH (PRWEB) March 10, 2016
From March 29 to April 11, 2016, a group of Amateur Radio enthusiasts will install temporary stations and transmit from the island of Juan De Nova, giving Ham operators a chance to make contact with this rare entity. The FT4JA operators relied on DX Engineering for advice on building an HF receive antenna system that would offer exceptional Ham Radio performance without having a significant impact on the island's environment.
Juan De Nova. is a small strip of sand about four miles long off the coast of Madagascar. Officially recognized as a French territory, the uninhabited island's remote location and few visitors means it currently ranks as number six on the DXCC's most wanted list. The FT4JA DXpedition team worked diligently to earn permission to land on Juan De Nova. It is a protected bird sanctuary and the French government is wary of upsetting the island's fragile ecosystem.
DX Engineering recommended the KD9SV Reversible Beverage Antenna System. It's comprised of two compact transformers connected by a simple pair of twisted wires that rest harmlessly on the sand. The KD9SV Reversible Beverage Antenna System gives the FT4JA team the capability to listen in two separate directions, combatting the immense traffic the DXpedition is expected to receive.
DX Engineering also supplied its Receiver Guard 5000HD Electronic RF Limiters, which will protect the team's receive radios from excessive transmit power generated by FT4JA's nearby transmitting stations. Receiver Guards are vital for installations with multiple transmit/receive stations in close-quarters operation.
The team also brought along some gear that DX Engineering had previously donated to an earlier DXpedition. For a better idea of what the DXpedition will be using on Juan De Nova, DX Engineering created a FT4JA Juan De Nova DXpedition Combo.
Learn more about 2016 FT4JA Juan De Nova DXpedition at its official website.
DX Engineering
http://www.DXEngineering.com
1-800-777-0703