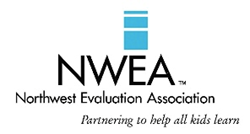 BALTIMORE, MD (PRWEB) March 04, 2016
Superintendents, principals, teachers and education technology experts are gathering together at NWEA Fusion East between March 8-9th to discuss ways they've succeeded in turning their visions of increasing student learning into reality. At a time when many states and districts are fundamentally reconsidering K-12 assessment systems, participants will explore how they use high-quality assessments in the classroom to help students grow. After the conference, attendees will return to their districts with new and improved strategies to further heighten their students' learning.
Ron Clark, the founder of Ron Clark Academy—a highly acclaimed, nonprofit middle school located in Southeast Atlanta—will join Fusion East as a keynote speaker.
This conference is open to all of NWEA's 7,600 partner schools and districts. Media are also invited to attend (RSVP required) to connect with individual teachers and administrators about assessment. Media can also sit in on a panel discussion exploring how districts and school leaders can increase educators' understanding of assessments and the methods for using them effectively and interview panelists.
WHAT: NWEA Fusion East
WHEN: Tuesday, March 8—Wednesday, March 9, 2016
WHERE: Baltimore Marriott Waterfront
700 Aliceanna Street
Baltimore, Maryland 21202
WHO: Keynote by Ron Clark, the 2000 Disney American Teacher of the Year and a two-time New York Times Bestselling author
About NWEA
Northwest Evaluation Association™ (NWEA™) is a global not‑for‑profit educational services organization known for our suite of assessments, including our flagship interim assessment, Measures of Academic Progress® (MAP®), and Skills Navigator®, a skills mastery and progress monitoring tool. More than 7,600 partners in U.S. schools, school districts, education agencies, and international schools trust us to offer pre‑kindergarten through grade 12 assessments that accurately measure student growth and mastery, professional development that fosters educators' ability to accelerate student learning, and research that supports assessment validity and data interpretation. To better inform instruction and maximize every learner's academic growth, educators currently use NWEA assessments with nearly eight million students. Learn more at nwea.org.
###