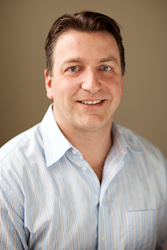 Chicago (PRWEB) March 07, 2016
cleverbridge, a global ecommerce and subscription billing provider, announces cleverbridge co-founder, Craig Vodnik, will present at Home Design Digital Marketing Summit 2016 to be held March 8-9 at the Grand Hyatt Buckhead in Atlanta. Vodnik will present "Tips for Ecommerce Success" on March 9 at 2:30 p.m.
Ecommerce has never been more popular and there are no signs of a slowdown. Vodnik's session will examine how no matter what industry, an entrepreneur or company can use proven ecommerce techniques to grow their bottom line. Attendees will learn low cost ways to start a new business; how to drive more traffic to a site with authentic content; tips for using search engines and social media to target qualified buyers; embracing etailing for online success; and how to create a top-notch customer experience that drives sales.
Vodnik was recently named a 2016 Chicago Illini of the Year Award honoree for his career achievements and positive impact on the Chicago community. He was also named to the 2015 Techweek100, Chicago Tribune's Blue Sky Vault and a finalist for EY Entrepreneur Of The Year 2014 in the Midwest and 2014 ITA CityLIGHTS Awards CEO of the Year. Founded in 2005, cleverbridge has been profitable since 2007 and has grown from the four founders to more than 280 employees between offices in Cologne (Germany), Chicago, San Francisco and Tokyo. Outside of cleverbridge, Vodnik has continued to help develop other entrepreneurs as a mentor at 1871, Catapult Chicago and the Junto Institute. He also serves as a board member of Hyde Park Angels.
The Home Design Digital Marketing Summit is the only conference for the Luxury Home and Garden Design community which offers guidance, high level networking, education and practical takeaways on the newest and most important internet marketing imperatives for industry marketers. Optimizing your participation in an increasing number of Home Design web marketplaces and platforms, effective lead generation, strong ecommerce and brand building are fast becoming the de facto foundation of Home Design marketing programs. It's a must-attend event during Home and Garden Digital Marketing Week.
Schedule a meeting with cleverbridge ecommerce and subscription billing experts at Home Design Digital Marketing Summit to learn how we can help you rapidly grow online global sales by contacting inquiry(at)cleverbridge(dot)com. To learn more about cleverbridge, please visit http://www.cleverbridge.com.
About cleverbridge
cleverbridge is a proven leader in ecommerce technology, services and expertise for global software and subscription companies that serve consumers and businesses. For more than 300 clients — including Avira, Corel, Dell, Malwarebytes and Parallels — cleverbridge is a true extension of their teams, understanding each client's billing models, markets, channels and specific ecommerce requirements. cleverbridge provides an unsurpassed customer experience so that clients can strategically leverage ecommerce to effectively build customer relationships and generate more revenue. Headquartered in Cologne, Germany, cleverbridge has offices in Chicago, San Francisco and Tokyo. For more information, visit http://www.cleverbridge.com.