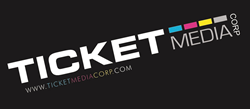 Ticket Media Corp, a Las Vegas based brokerage firm is offering tickets to every aspect for the best the UFC 197 has to offer. On April 23rd 2016, Daniel Cormier will defend his light heavyweight title against Jon Jones at UFC 197 at the MGM Grand Garden
Las Vegas, Nevada (PRWEB) March 17, 2016
Ticket Media Corp president,Gary Wilkos, announces April event schedule. We will be on-site the largest sporting events this April.
Houston for the Final Four. The same weekend is Wrestle Mania 32 at AT&T Stadium. Home of the Dallas Cowboys. While all of this is taking place outside of Las Vegas we have our own events right here in Las Vegas.
Don't forget about the biggest golf tournament of the year, The Masters in Augusta, GA.
We kick off with ACMA Awards on Sunday April 3rd at MGM Grand Garden Arena. The opening of T-Mobile Arena in Las Vegas will a blockbuster of events including Guns N Roses, George Strait and the Amir Khan vs Canelo Alvarez fight to name a few.
UFC 197 Cormier vs Jones 2 again at The MGM Grand Garden Arena on April 23, 2016.
Ticket Media Corp, a Las Vegas based ticket brokerage firm is offering tickets to every aspect for the best the UFC 197 has to offer. Official Weigh-in tickets, Rooms and Hospitality Packages and VIP transportation to and from UFC 197. They have contracted several private jet charter companies to travel their elite clientele. Wilkos is a 15 year veteran in the industry and former All-American quarterback for the University of Massachusetts football program. Wilkos has been attending major sporting events with his top tier clients and is a trusted professional in this space.
Ticket Media Corporation is a privately held Nevada Corp. specializing in all facets of major sporting event travel. They provide a vast array of services that include private jet charter, premium seating, pre/post official parties and 5 star hotel accommodations. Ticket Media Corp has exclusive relationships with major sponsors and several other areas related to professional sports management. Ticket Media Corp understands the importance of building client relationships while attending these major sporting/corporate hospitality events. Wilkos and his organization know firsthand how to execute and produce the finest corporate hospitality packages in the industry.