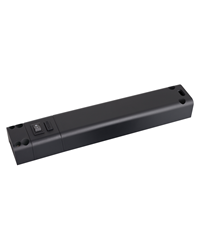 Skokie, Ill (PRWEB) March 09, 2016
Ambiance® Lighting Systems, one of the leading brands in engineering and producing high quality, easy to install, completely configurable lighting, is introducing its new and innovative Zero-Load Electronic Transformers which deliver industry leading technology that minimizes electrical interference, eliminates the need for a wall switch and makes it easier to upgrade the system in the future.
All include Radio Frequency Interface (RFI) modules to eliminate commonplace interference—such as nuisance tripping Arc Fault breakers—that can occur when operating low-voltage fixtures.
The Zero-Load Electronic Transformers also have the added benefits of local on/off switches—which eliminate the need for a wall switch—and a user-replaceable secondary side of each transformer that can be swapped without ever needing to touch the primary 120 volt wiring. This secondary side can be easily switched by using the quick release connector to remove and replace with a new unit; three sizes of the Zero-Load Transformers are available that can easily be swapped for larger or smaller units as lighting system requirements change.
The 30 watt, 75 watt and 150 watt Zero-Load Electronic Transformers come in a choice of 12 or 24 volts. All have a 35 feet maximum run and are available in a choice of either a White or Black finish.
For more detailed information, go to http://www.ambiance-lighting.com.
About Sea Gull Lighting, LLC and Ambiance
Sea Gull Lighting Products, LLC, is one of the leading manufacturers and suppliers of decorative and functional lighting for residential, commercial and architectural applications. Through its Sea Gull Lighting and Ambiance Lighting Systems brands, the company provides more than 3,500 product designs spanning 15 categories to a multi-national network of lighting showrooms, builders and electrical distributors. A two-time recipient of ENERGY STAR® Partner of the Year honors , a three-time winner of the ENERGY STAR Sustained Excellence Award plus winner of the 2012 ENERGY STAR Award for Excellence in ENERGY STAR Promotion, the company offers the industry's most expansive line of energy efficient products. For detailed product information regarding Ambiance, go to http://www.ambiance-lighting.com.
About Generation Brands
As parent company to Sea Gull Lighting, Feiss-Monte Carlo, LBL Lighting and Tech Lighting, Generation Brands is one of America's leading companies serving lighting retailers and the electrical wholesale, home improvement and building industries. The company has an outstanding portfolio of residential and commercial lighting fixtures and ceiling fans which provide value to its customers and end-users via superior service, leading edge design and outstanding quality.