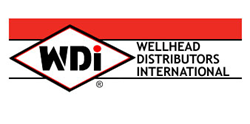 "We plan to continue in the tradition of the excellent service and support that WDI has always provided"
Houston, Texas (PRWEB) March 04, 2016
Late this afternoon, after watching the price of oil continue to languish, a decision was made by the Board of Directors of Petroleum Products & Services, Inc. d/b/a Wellhead Distributors International to file a Chapter 11 Bankruptcy in Houston, Texas. The case is a voluntary petition under Case No. 16-31201 and filed in the United States Bankruptcy Court for the Southern District of Texas - Houston Division.
Although WDI has weathered other downturns in the energy sector this one developed faster than anyone in the industry anticipated. This decision did not come easily as WDI has been the market leader in API 6A equipment sales for decades. Because management anticipates remaining in this line of business, and can only preserve its leadership position with the breathing room that bankruptcy provides, the decision to seek the protections of bankruptcy became obvious.
Although some may view the filing as a negative the company's largest shareholder is excited by the opportunity to refocus his efforts on a successful future. The plan is for the same employees currently employed by the company to remain and continue the tradition of the excellent service and support that WDI has always provided.
For the customers of WDI this filing should be uneventful because WDI plans to continue selling API 6A equipment as it has always done in the past. WDI will also continue to provide replacement parts and warranty service on its proprietary line of products.
We look forward to emerging from this process as soon as possible.