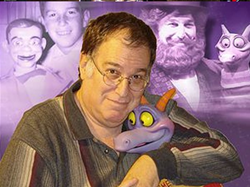 "It's the ultimate, unofficial fan experience for Walt Disney World enthusiasts." Logan Sekulow, WDW Today
Clermont, Fla. (PRWEB) March 29, 2016
The Clermont Performing Arts Center announced today that it will host De Las Puertas Festival, a celebration of music, magic and media for fans of Walt Disney World. The festival presenter is WDW Today, a popular podcast that has more than one million downloads annually. WDW Today podcaster Logan Sekulow described the event as "the ultimate, unofficial fan experience and celebration for Walt Disney World enthusiasts."
The festival will be held at the Clermont Performing Arts Center's Main Stage at 3700 S. Highway 27 in Clermont on Friday, Sept. 30. Doors will open at 6 p.m. and the shows will start at 7 p.m. The festival is part of a weekend of festivities aimed at celebrating Walt Disney World's 45th anniversary. Tickets are already on sale at http://www.ClermontPAC.com. More information is available at 352-394-4800. Tickets also can be purchased at the Box Office on Tuesdays, Thursdays and Fridays from 1 p.m. – 5 p.m.
WDW Today describes the experience as a "one-night magic, media and music festival. The evening will feature fan-favorite musicians, character performers, a live podcast recording and many surprises."
"Think of this as a Bonnaroo or Lollapalooza for the Disney-parks community," podcaster Sekulow said.
Some of the performances already scheduled include: Off Kilter, a band that formerly performed at EPCOT Canada; American Martian, formerly Mulch, Sweat and Sheers, which performed at Hollywood Studios; Return2Zero, which formerly performed as 4 for a Dollar at Hollywood Studios; appearance by Ron Schneider, the original Dreamfinder at EPCOT's Journey into Imagination and Dean Daniels, a singing improv artist who formerly performed as Gi-Tar Dan with the Animal Kingdom.
The name "De Las Puertas" is a nod to the monorail announcement that greets millions of Walt Disney World visitors each year. The friendly reminder is: "Please stand clear of the doors. Por favor mantenganse alejado de las puertas."
Scott Davidoff, Clermont's Director of Parks and Recreation, said the festival is a first-of-its kind; and he hopes it will help put Clermont, known as the "Choice of Champions," on the map for visitors to Walt Disney World. The city serves as the western gateway to the theme park for many visitors and is just 20 miles from Orlando and Walt Disney World.
The presenter, WDW Today is a popular, interactive webcast/podcast that covers topics about Walt Disney Word. It has become a go-to resource for people planning trips to Walt Disney World.
WDW Today and the De Las Puertas Festival are in no way part of, endorsed or authorized by, or affiliated with the Walt Disney Company or its affiliates.