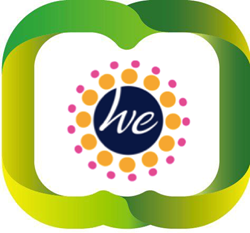 Lake Orion, Michigan (PRWEB) March 06, 2016
Women's Excellence in Wellness, powered by Movestrong, has launched a new weight management program that is unique to the Lake Orion area. This program is one of the most successful and highly recommended programs in Oakland and Macomb County.
WEmovestrong's weight management program will incorporate group fitness and nutritional consultations to help people lose weight which can be 10-30 pounds in as little as 12 weeks.
Included in the program:

2 body composition tests
3-months unlimited group fitness classes
7 nutritional consultations
More information can be found at (248) 793-9795 or http://www.wemovestrong.com.
Women's Excellence is the most comprehensive obstetric and gynecologic office in Michigan. They also specialize in menopause, weight control, bladder control, endometriosis, robotic surgery, pelvic floor physical therapy, and midwifery services. The knowledgeable, well-trained, compassionate physicians and healthcare providers of Women's Excellence are taking new patients and are conveniently located in four locations throughout southeastern Michigan, Birmingham, Lake Orion, Clarkston and Metamora. For more information, visit http://www.womensexcellence.com.