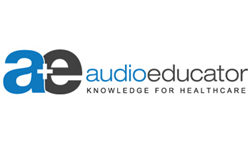 Get the most out of your patient communication with textual and email based communication, and increase patient satisfaction and quality of health care.
Durham, NC (PRWEB) March 09, 2016
AudioEducator is the country's leading source of knowledge and training for professionals in medical coding, billing and compliance. It conducts conferences and webinars with nationally renowned experts, consultants and legal experts who provide a fresh perspective on healthcare issues and trends.
On Thursday, March 17, 2016, AudioEducator will host a Live Audio Conference titled "Texting and E-mail with Patients — Meeting Patient Communication Desires and Complying with HIPAA" with expert speaker Jim Sheldon-Dean, a certified Healthcare Compliance and HIPAA expert. He is a frequent speaker regarding HIPAA and has more than 15 years of experience in this field.
As more healthcare providers begin to use email and text (SMS) messaging to communicate with patients, concerns about the HIPAA Security Rule and how it applies to electronic messaging have increased the confusion.
HIPAA law makes very few specific statements about what is and isn't acceptable when it comes to electronic messaging – which leaves the execution of the law open to interpretation. Many providers are left making assumptions based on what others tell them or what their colleagues do. The reality, however, is that very few truly understand the 400+ page HIPAA law founded in 1996 and its application in today's ever-changing IT environment.
In the live audio conference, Jim will discuss the differences between patient communications and professional communications, and how it needs to be handled to best serve patients, enable communications efficiently and stay within the norms of HIPAA compliance. Jim will also discuss, in what ways healthcare providers can serve patients' requests for communication of information by text messages and e-mails while complying with HIPAA Privacy and Security rules.
For more information visit: http://www.audioeducator.com/healthcare-compliance-and-hipaa/hipaa-patient-communication-compliance-03-17-2016.html
About AudioEducator:
AudioEducator.com is the leading source of business-enhancing information for healthcare professionals. Our audioconferences, DVDs, transcripts and other quality products are designed to educate and improve the lives of healthcare professionals on a daily basis. AudioEducator offers important updates, regulatory knowledge and compliance information on the latest coding and billing in 24+ medical specialties. It has provided thousands of healthcare professionals the opportunity to get answers to their most complex questions directly from experts.