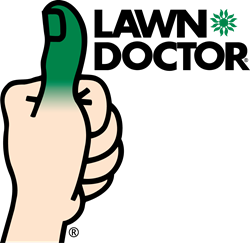 "We provide the best customer service in the business," says Lawn Doctor of Long Island Owner Ted Kramer.
Deer Park, NY (PRWEB) March 08, 2016
Lawn Doctor of Long Island more than doubled its office and warehouse space in their recent move to 65 E Jefryn Blvd., a 5,300 square foot facility just south of the Tanger Outlet Mall in Deer Park NY. A highly successful lawn care and mosquito/tick control business, Lawn Doctor of Long Island has seen significant, ongoing growth since its launch in 2007.
Owned by Long Island resident Ted Kramer, the combination of a substantially larger facility, 11 employees and seven service vehicles well positions the company to keep existing customers happy and accommodate increased demand. Lawn Doctor of Long Island's fleet also includes one vehicle dedicated to Lawn Doctor's mosquito and tick control programs known as Yard Armour®.
"Especially with all the news about the Zika virus, there's been a growing awareness of how serious mosquito-borne diseases can be," said Kramer. "I'm very pleased to offer Yard Armour services, which include a highly effective mosquito control program. We want our customers to feel safe in their backyards."
Kramer's Lawn Doctor franchises serve most of Nassau and Suffolk Counties. In conjunction with the move, Kramer promoted one technician to Service Manager, another to sales associate, and has recently hired two new full-time lawn care specialists as well as a part-time office support person. Kramer's lawn care specialists are not only certified by NY's Environmental Protection Agency (EPA), but receive, on average, ten times the annual training required by the EPA.
"We try to 'wow' our customers at every opportunity," says Kramer. "We provide the best customer service in the business and we're one of the largest lawn care companies on Long Island, with more than 2,300 accounts."
Contact Lawn Doctor of Long Island at 516.586.5528, email CustomerService(at)LDLongIsland.com, or click here to get your lawn care and/or Yard Armour complimentary quote today (http://www.lawndoctor.com/deerpark-ny/).
ABOUT LAWN DOCTOR, INC.
Lawn Doctor, the largest lawn care franchise in the country, is comprised of locally owned and operated businesses supported by a national brand. The Lawn Doctor family of approximately 500 franchises in more than 40 states uses proprietary technology and equipment, designed and built in Lawn Doctor's NJ manufacturing facility. Backed by a 100 percent guarantee, the licensed services provided by Lawn Doctor help maintain and improve overall condition and appearance of customers' properties, as well as protect health and comfort with mosquito and tick control.
For more information on Lawn Doctor, visit http://www.lawndoctor.com and http://www.lawndoctorfranchise.com.