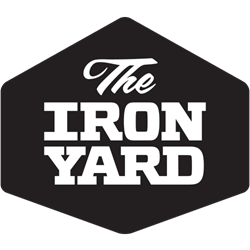 (PRWEB) March 07, 2016
The Iron Yard, one of the largest and fastest-growing code schools in the world, today announced its participation in the White House's "Opportunity Project," a new open data effort to improve economic mobility for all Americans. As a code school collaborator, The Iron Yard has committed to using the data made available by the project in the school's curricula, and encouraging students to use the data in their final projects to build apps and tools that are civic-minded and address community needs.
The Iron Yard's commitment was included in the Opportunity Project's launch event at the White House on Monday afternoon.
"Creating real, lasting change in the communities where we operate is at the core of what we do at The Iron Yard," said Peter Barth, CEO of The Iron Yard. "The White House has done an incredible job gathering the data for the Opportunity Project and I am confident that by encouraging our students to use the data in their group work and final projects we will see a variety of creative solutions to some of our communities' biggest challenges."
The Opportunity Project is an initiative designed to help communities utilize technology and data to expand access to the resources and services that families, individuals and communities need to thrive, such as access to jobs, housing, quality schools and transportation. Over the past few months, the Obama Administration brought together cities, and private sector and non-profit software development teams to use this curated dataset to create user-friendly digital tools that help families, community leaders, non-profits, local officials and the media navigate and visualize information about neighborhood-level opportunities.
"One of the things we find most exciting about the Opportunity Project is the versatility of the data," said Sam Kapila, Director of Instruction at The Iron Yard. "This data can be used by students in all of our courses - front-end engineering, back-end engineering, data science, design and mobile engineering - to create tools and solutions that are tailored to the city where they live."
Additional details about the Opportunity Project can be found in the White House fact sheet here: https://www.whitehouse.gov/the-press-office/2016/03/07/fact-sheet-white-house-launches-opportunity-project-utilizing-open-data
For more information about The Iron Yard, please visit http://www.theironyard.com.  
About The Iron Yard
The Iron Yard is one of the world's largest and fastest-growing code schools. It exists to create real, lasting change for people, companies and communities through technology education. The school offers full-time programs in Back-End Engineering, Front-End Engineering, Mobile Engineering, Design and Data Science. The Iron Yard's locations include 21 campuses in the U.S. and one in the U.K. For more information, visit theironyard.com.