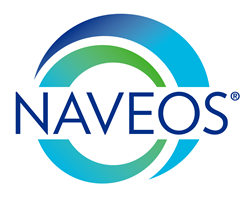 "Proactive management of the SSI "black box" is key to avoiding loss of 340B based on a retrospective 2 year delayed suspect CMS/SSA metric" - Robert Gricius
Sterling, VA (PRWEB) March 09, 2016
In January 2016, HFM Magazine published the first installment of the "Fast Track to 340B" article series. That article covered the 340B Program and explained how the expansion of Medicaid under the Affordable Care Act (ACA) has opened the eligibility for 340B Drug Pricing Program to many hospitals.
Click here to read the full "Fast Track to 340B" article.
In the second segment of that HFM article series entitled, "Maintaining 340B Qualification Through Population Eligibility Management", co-authors Gricius and Wong discuss specific strategies hospitals should use to retain 340B eligibility in the face of ongoing changes that exist today in healthcare utilization.
The authors' note: "It is one thing for a hospital or health system to qualify initially for the Medicare 340B Drug Pricing Program; it is an entirely different matter to continue to stay qualified every year."
A few examples that may have a bearing on an organization's ability to continue participating in the 340B Program include:

The Two-Midnight Rule (it may apply only to Medicare now, but that is where industry standards are set)
Bundled pricing with a strong sub-acute care focus
Aggressive utilization management by Medicare Advantage payers
Larger growth in Medicare Advantage than among Medicare fee-for-service members
Growth in the overall number of Medicare members (and days) due to the aging of the baby boom, which increases the denominator in Medicare/Supplemental Security Income (SSI) fraction
To effectively manage continuing eligibility in the 340B program, participating hospitals and health systems must track the eligibility and help secure the participation, where appropriate, of all the relevant major government and government subsidized population groups they serve since these groups are the major drivers for the qualifying threshold metric strategies to retain 340B eligibility.
There are two major population groups that require a different management model:
1. Managing the SSI Ratio
2. Managing Medicaid Members
The article goes on to explain the steps that must be taken within each of these groups in order for hospitals to retain 340B Program eligibility.
The 340B Program is critical to supporting the financial well-being of many U.S. hospitals, but it requires allocation of resources to maintain coverage and compliance after initial acceptance into the program.
By maintaining visibility into utilization trends that can affect an organization's eligibility for this program, healthcare organizations that serve large populations of under-insured patients—and whose costs for treatment far outweigh the payments received—can continue to qualify for 340B cost reductions that will help ensure their survival as safety-net providers.
Click here to read the entire article, "Maintaining 340B Qualification Through Population Eligibility Management".
To learn how to qualify for or retain eligibility in the 340B Program, contact NAVEOS® today.
About NAVEOS®
NAVEOS® is a national healthcare data analytics firm headquartered in Virginia focused on maximizing governmental healthcare program reimbursements for hospitals. With its patented technology and domain expertise and processes, NAVEOS® analyzes patient populations to ensure that its hospital clients receive 100% of the governmental reimbursements to which they are entitled. Questions can be directed to NAVEOS® at Info(at)naveosdata(dot)com or (888)550-2708.