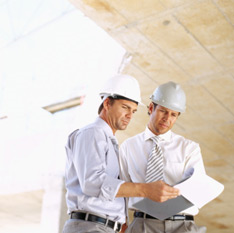 I've purchased software for many years, and I was delighted to find that FieldConnect works exactly the way I expected it to work.
Irvine, CA (PRWEB) March 08, 2016
Service 1st has operated since 1986 to provide commercial and property plumbing and HVAC work for all of Southern California. Prior to engaging FieldConnect, Service 1st had their field technicians fill out paper work orders, which they returned to the office whenever convenient. In some cases, technicians waited weeks to return paperwork. The negative impact of delayed paperwork on billings caused Mark Bucher, Service 1st CEO, to investigate the market for a mobile solution that integrated with their accounting system.
Mark chose FieldConnect to integrate with Sage 300 CRE and eliminate the paperwork delays. FieldConnect's mobile work order completion tools did just that. Service 1st was also able to eliminate invoicing delays once all of the field techs were trained and operational. "We're satisfied with the mobile products and how they speed up our service invoicing process," says Mark.
Mark was particularly satisfied with the delivery of FieldConnect's software. Having used FieldAccess and FieldDirect for more than a year, Mark said, "I've purchased software for many years, and I was delighted to find that FieldConnect works exactly the way I expected it to work."
About FieldConnect
Since 2002, FieldConnect has provided mobile solutions designed around the needs of field service organizations – from your field engineers to your dispatchers, to the back office, and your end-customers. FieldConnect provides mobile field service software to best-in-class field service organizations, driving service department revenue and removing inefficiencies. http://www.fieldconnect.com
About Service 1st
Service-1st Contractors has been in business since 1986 serving Southern California performing service and installation of Commercial Food Equipment, Electrical infrastructure, HVAC/Refrigeration, Ice Machines, Commercial Pool Maintenance, Property Maintenance and Repair of Plumbing Systems for the Property and Facilities Management Industry. Service 1st prides itself on its ability to provide service 365 days a year, 24 hours a day. http://www.service-1st.com