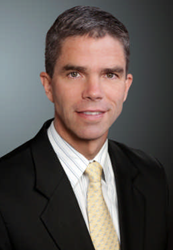 His forward-thinking approach, combined with 20 years of aerospace leadership experience, is perfectly suited for this critical role.
Everett, WA (PRWEB) March 08, 2016
Aviation Technical Services (ATS) announced today that Paul Dolan, a seasoned executive with over 20 years of leadership experience in the aviation industry, has joined the company as Chief Commercial Officer (CCO) effective February 25, 2016. As the company's first CCO, Dolan will oversee the commercial strategy at one of North America's largest and most tenured maintenance, repair and overhaul (MRO) organizations with over 1,500 employees and facilities in Everett and Moses Lake, WA; Kansas City, MO; and Fort Worth, TX.
"As we continue to grow our company and expand our integrated service offering, it became apparent that we needed a senior commercial leader to tie all our services together and approach the marketplace on a global scale," said ATS President Brian Hirshman. "As such, we created the CCO position and I'm thrilled to have someone of Paul's caliber join our leadership team. His forward-thinking approach, combined with 20 years of aerospace leadership experience, is perfectly suited for this critical role."
Previously, Dolan was Vice President, Commercial Aerospace & Military at Sequa/Chromalloy, responsible for leadership of the engine manufacturer's two largest Strategic Business Units (SBU) servicing the global defense and commercial aerospace markets. Prior to joining Chromalloy in 2010, he was Vice President of Sales and Marketing at Avioserv, a leading provider of JT8D and CFM engine aftermarket services worldwide. Additionally, Dolan served for nine years in the U.S. Navy as an F/A-18 Pilot.
"It's an incredible opportunity to join ATS as its first Chief Commercial Officer," said Dolan. "ATS has a long history of providing seamless support for aircraft operators and I'm confident that we can build upon that legacy to expand our integrated services offering."
Dolan holds an M.B.A. from the Marshall School of Business at the University of Southern California, a Master of Science in aeronautical engineering from the Georgia Institute of Technology and a Bachelor of Science in mechanical engineering from the U.S. Naval Academy.
About Aviation Technical Services
ATS has been providing maintenance, repair and overhaul (MRO) services for commercial and military aircraft for more than 45 years. Today, ATS is home to more than 1,500 employees who work together to support a global customer base across three major business platforms: Airframe Services; Components Services; Engineering Services. ATS is headquartered in Everett, Wash., and has expanded operations to Moses Lake, Wash., and Kansas City, Mo. In December 2014, ATS acquired Texas Air Composites in Fort Worth, Texas, a Domestic 145 Repair Station specializing in composite structural fabrication, support and repair for regional, commercial and military aircraft. As one company that holds ATS FAA Class IV and EASA 145 certifications, ATS is able to work on virtually any transport aircraft in the world. For more information, visit atsmro.com.