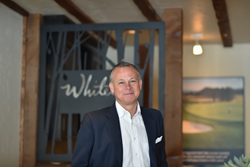 (PRWEB) March 08, 2016
Joe Carter, a licensed real estate agent in the McCall, Idaho, market, has joined the prestigious Haute Residence Real Estate Network.
The Haute Residence Real Estate Network of Hauteresidence.com, affiliated with luxury lifestyle publication Haute Living, is proud to recognize Joe Carter as a prominent real estate professional and the network's newest partner.
Designed as a partnership-driven luxury real estate portal, Haute Residence connects its affluent readers with top real estate professionals, while offering the latest in real estate news, showcasing the world's most extraordinary residences on the market and sharing expert advice from its knowledgeable and experienced real estate partners.
The invitation-only luxury real estate network, which partners with just one agent in every market, unites a distinguished collective of leading real estate agents and brokers and highlights the most extravagant properties in leading markets around the globe for affluent buyers, sellers, and real estate enthusiasts.
HauteResidence.com has grown to be the number one news source for luxury listings, high-end residential developments, celebrity real estate, and more.
Access all of this information and more by visiting: http://www.hauteresidence.com
About Joe Carter:
Joe Carter has been revolutionizing the luxury lifestyle industry for more than 20 years. A veteran of luxury club operations and real estate sales, he began his career at the prestigious Piedmont Driving Club and never looked back. Joining the ranks of the Marietta Country Club and then the High Point Country Club, he has steadily worked to bring excellence and his keen business sense to every endeavor.
Carter believes that it his very experience in club operations that served as the best foundation for his real estate sales career. Success in sales, he believes, is first and foremost about selling the club experience and serving the needs of the community.
He quickly moved from club operations to leading a team of 10 agents managing more than 400 listings at Reynolds Plantation in Greensboro, Georgia. Working hand-in-hand with his team, he managed to negotiate 148 sales contracts totaling in excess of $80 million.
Seeking to bring his unique skill set to a new location, Carter next took on his current position, director of real estate sales at Whitetail Club. He jumped at the chance to be part of such a unique offering. "I've worked with many private communities over the years but never had I seen the combination of sophisticated elegance and rugged surroundings like [at] Whitetail Club. You really have to see it to believe it."
At Whitetail Club, Carter oversees all real estate sales activities in his role as designated broker, while still maintaining his status as an active sales agent. In addition to his real estate credentials, he is also a certified Community Association Manager and a certified Property Owner Association Manager.
To learn more, visit Joe Carter's Haute Residence profile: http://www.hauteresidence.com/member/joe-carter