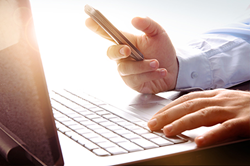 doeLEGAL is ready to offer this latest version of kCura's Relativity review platform to its global clients to help raise efficiency and accuracy while lowering total review costs.
Wilmington, DE (PRWEB) March 08, 2016
doeLEGAL, Inc., a leading provider of enterprise-class solutions for law firms and legal departments, announced the addition of Relativity by kCura to its e-discovery service offerings. Recognized as a Relativity Premium Hosting Partner, doeLEGAL looks forward to offering the latest release of Relativity 9.3 to its global clients to help raise efficiency and accuracy while lowering total review costs.
Relativity is a fully featured e-discovery platform that allows users to create and automate custom workflows to meet the unique requirements of each case. The flexible and scalable platform enables case teams to take advantage of fully integrated processing and analytics, so they can ingest data and begin analyzing it right away. The latest version, Relativity 9.3, introduces powerful new visual data analysis and a better, easier way to search, empowering users with the insight they need to bring their project's story to light.
As cases increase in scope and complexity, doeLEGAL's current and new clients will benefit from the company's superior project management and technology expertise associated with managing complex workflows and advanced functionality in Relativity. This will enable doeLEGAL to provide its clients with deeper insight into their data, and lower e-discovery costs associated with the review lifecycle.
"As litigation becomes more complex, it is imperative to offer the best-fit e-discovery solutions to our clients—particularly as their data volumes increase and budgets decrease," said Tom Russo, president/CEO of doeLEGAL. "Our team of experts has the knowledge and expertise to ensure this advanced solution will aid our clients in getting the most efficient, accurate, and timely deliverables in our client's discovery cases."
"We are excited to welcome doeLEGAL as a Relativity Premium Hosting Partner," said Andrew Sieja, president and CEO of kCura. "We look forward to helping them deliver a great Relativity experience for their customers."
To learn more about doeLEGAL's complete service offerings, please visit: http://www.doelegal.com
About doeLEGAL:
doeLEGAL remains on the leading edge of the collaborative legal innovations provided to corporations' legal departments and law firms for eDiscovery, eBilling, and Case Management. doeLEGAL is dedicated to earning every client's business through a new 5-tenet distinction model including predictable cost of ownership, distinctly superior technology & software, configured to your unique world, exceptional client-focused support, with solutions built on a foundation of collaboration. As the legal needs of clients change, they continually increase their capabilities to match the new demand in both technology and personnel. doeLEGAL holds distinctive expertise in eDiscovery and Enterprise Legal Management, making them uniquely qualified to add greater value to each legal solution. For more information, please contact doeLEGAL at 302-798-7500 or e-mail to info(at)doelegal(dot)com.
About kCura
Recognized as a "Leader" in Gartner's 2015 E-Discovery Magic Quadrant, kCura are the developers of the e-discovery software Relativity. Relativity has more than 130,000 active users in more than 40 countries from organizations including the U.S. Department of Justice and more than 190 of the Am Law 200. kCura helps corporations, law firms, and government agencies—numbering more than 10,000 organizations—meet unstructured data challenges by installing Relativity on-premises and providing hosted, on-demand solutions through a global network of partners. kCura has been named one of Chicago's Top Workplaces by the Chicago Tribune for five consecutive years. Please contact kCura at sales(at)kcura(dot)com or visit http://www.kcura.com for more information.