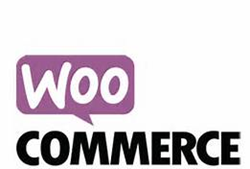 We chose to work with Avalara, because they have a proven track record of delivering the best tax compliance solutions for business
Cape Town, South Africa and Seattle, WA (PRWEB) March 08, 2016
Avalara, Inc., a leading provider of tax compliance automation for business, and WooCommerce, the world's largest eCommerce platform powered by WordPress, today announced an extension of their partnership to streamline and improve sales tax management for businesses on the WooCommerce platform.
"We chose to work with Avalara, because they have a proven track record of delivering the best tax compliance solutions for business," said Joel Bronkowski, chief business development officer of WooCommerce. "Avalara has been a terrific partner in helping Woo's e-merchants effectively manage their tax compliance obligations."
Avalara's Compliance CloudTM platform automatically validates addresses, determines taxability and rates, and delivers instantaneous tax calculations within the Woo shopping cart at checkout for 200 supported countries. Additionally, the Avalara integration will now feature active updating, maintenance and support for WooCommerce 2.3 and later releases. The update is automatically included for all users and features:

A more intuitive user experience
Efficiencies in tax code creation by category
Detailed levels of control on tax code variants
More reliable address validation
Customizable tax exemptions, with the ability to update by customer
Comprehensive refund support
"We are leveling the playing field for small and mid-size e-merchants, giving them a real-time, automated tax solution for the Magic Moment of ecommerce," said Marshal Kushniruk, executive vice president of global business development at Avalara. "Avalara enables business owners to accurately calculate the right tax for the right product at the right time, right in the shopping cart. It's a huge win for our mutual customers."
For businesses of all kinds and sizes, calculating and collecting sales tax for each transaction can be challenging, because tax rules, regulations, exceptions and exemptions vary widely by product, state, district, and even county or neighborhood. With Avalara, merchants can automatically, accuractely access the most current sales tax information required to generate an invoice. Because Avalara is cloud software, its tax engines are constantly updated with the latest rules, regulations, tax holidays and other important tax compliance content.
"We have an ecommerce site and are required to collect sales tax for sales to 13 states," said Dan Martin, server administrator at Caliper Coporation. "The AvaTax plugin for WooCommerce allows us to correctly apply sales tax in the applicable jurisdictions within our store."
About Avalara
Avalara helps businesses of all sizes achieve compliance with sales and use, excise, communications, VAT other transactional tax requirements by delivering comprehensive, automated, cloud-based solutions that are fast, accurate, and easy to use. Avalara's Compliance CloudTM platform is designed to effectively manage complicated and burdensome tax compliance obligations imposed by state, local, and other taxing authorities in the United States and internationally.
Avalara offers hundreds of pre-built connectors into leading accounting, ERP, ecommerce and other business applications. The company processes millions of tax transactions for customers and free users every day, files hundreds of thousands of transactional tax returns per year, and manages millions of exemption certificates and other compliance related documents.
A privately held company, Avalara' s venture capital investors include Sageview Capital, Battery Ventures, Warburg Pincus, Technology Crossover Ventures, Arthur Ventures, and other institutional and individual investors. Avalara employs more than 1,000 people at its headquarters in Seattle, WA and in offices across the U.S. and in London, England and Pune, India. More information at: http://www.avalara.com
About WooCommerce
WooCommerce is the world's most popular eCommerce platform. Powered by WordPress and built by WooThemes, the goal of WooCommerce is to allow businesses to sell anything online - beautifully. Users can integrate with payment processors, easily manage shipping methods and inventory, set up flexible tax rules, and view detailed store reports all from your WordPress dashboard.
With a free core platform and hundreds of premium add-ons available, WooCommerce allows businesses to set up an online shop with functionality catered to their store's needs. http://www.woothemes.com/woocommerce