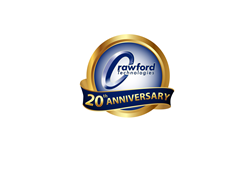 Crawford Technologies is the preeminent vendor of post-composition software and 'QA in the Cloud' provides the ideal solution for verifying the quality of documents created by any composition software
Toronto,ON (PRWEB) March 30, 2016
Crawford Technologies announced today its new cloud-based solution designed specifically for customer communications management (CCM) quality assurance. QA in the Cloud enables financial services, healthcare, insurance and banking industries as well as governments at all levels to easily test, identify and prevent errors in customer-facing documents.
QA in the Cloud provides a fully automated secure testing platform and browser-based dashboard to assure the quality of important documents such as bills, statements, notices, certificates, insurance policies, trade confirmations, tax receipts, correspondence and other customer communications.
"Errors in customer documents can be costly in terms of damage control costs, litigation costs, fines and customer confidence," said Ernie Crawford, CEO of Crawford Technologies. "Organizations are searching for ways in which they can ensure the quality of their documents, while, at the same time, they are rushing to make rapid changes to meet customer expectations, competitive pressures and regulatory demands."
QA in the Cloud supports a full menu of automated testing scenarios including regression testing of new CCM software releases and patches, application design and template changes for CCM components, boundary conditions, application program changes, validating migrations from one system to another, verification of document outsourcing/insourcing, User Acceptance Testing (UAT), rate table change testing and Initial application testing.
"Crawford Technologies is the preeminent vendor of post-composition software and QA in the Cloud provides the ideal solution for verifying the quality of documents created by any composition software," added Ernie Crawford, CEO of Crawford Technologies. "QA in the Cloud is based on technology we have been using internally to test our own software and is a big contributor to CrawfordTech achieving a Net Promoter Score® (NPS) of +68."
QA in the Cloud is compatible with all document composition software, all operating systems, all output formats and document formats including PDF and HTML. QA in the Cloud's architecture can facilitate custom components and verification programs that may be unique to an organization's needs.
For more information about QA in the Cloud, go to: http://www.crawfordtech.com/solutions/qa-in-the-cloud
About Crawford Technologies
Crawford Technologies is an award-winning, worldwide leader in print-stream conversions, document re-engineering, high-volume document workflow, document accessibility and archiving software solutions. For 20 years, Crawford Technologies has expanded its solution offerings in Customer Communications Management (CCM), Enterprise Output Management (EOM), Enterprise Content Management (ECM) and Document Accessibility markets. CrawfordTech is dedicated to helping organizations improve their customer communications delivery systems so people can receive their documents in their format and channel of preference.
For media and other enquiries please contact the Crawford Technologies Press Office:
North America Tel: +1-416-923-0080
UK Tel: +44 (0)20 3289 4724
media(at)crawfordtech.com
http://www.crawfordtech.com