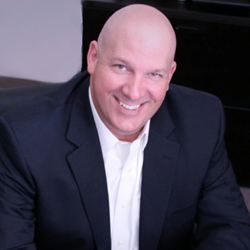 Working with weholi serves our mission to improve communications between the timeshare community and the world at large.
TEMPE, ARIZONA (PRWEB) March 09, 2016
weholi and the National Timeshare Owners Association (NTOA) recently announced the inclusion of a one-year membership to weholi in NTOA memberships. weholi will reciprocate the offer to its members, by including a one-year membership to the NTOA. The new partnership is intended to enhance membership benefits on both sides. The offer will not affect the base price for either membership.
weholi is a global community that empowers vacation owners to effectively rent or sell unused vacation time directly to the public. Owners set the price, pay no commissions, and avoid costly exchange services. Valuable travel benefits are also included, like guaranteed low prices on hotel stays, discounts on car rentals and cruises, and the ability to book flights.
The NTOA has been providing its members with service, education and value in timesharing for nearly two decades. "Our goal is to be a strong voice in the timeshare community and to support the needs of owners, and help them resolve owner-related issues whenever possible. One challenge that many owners face is finding a trustworthy, effective source for renting or selling their timeshare, and that's where weholi comes in," says Gregory Crist, Chairman and CEO of NOTA.
"The NTOA is a trusted advocate for timeshare owners and weholi is a trusted vacation ownership marketplace. So the partnership makes sense," said Fermin Cruz, VP Sales and Marketing at weholi. "Weholi provides global exposure for attractive listings along with expert customer service," Mr. Cruz continued.
As a result of the new partnership, NTOA members get all the usual benefits associated with their membership, plus expanded travel options and access to a robust set of travel-related discounts and exclusive offers through weholi (valued at $89).
weholi members, on the other hand, will get all the benefits associated with their memberships, while having access to NTOA's education center, newsletters, mediation assistance, and more. (valued at $99).  
About weholi
weholi is an online vacation community where timeshare owners rent and sell their pre-paid vacation time to a global audience of active travelers. For owners, it's an easy way turn unused vacation time into cash, while avoiding costly exchange services. Travelers gain access to vacation resorts that only owners have enjoyed in the past – properties that include a formal check-in, extra beds and a kitchen, and a full set of resort-style amenities at great locations. Membership also includes valuable travel benefits like guaranteed low prices on hotel stays, discounts on car rentals and cruises, and he ability to book flights.
About NTOA
For nearly 20 years, the National Timeshare Owners Association has worked to foster a better understanding of the benefits, value and usage of timeshare ownership through information and educational programs. As the premier organization giving a united voice to the nearly 8 million timeshare owners in the United States and Canada, the NTOA proactively seeks opportunities to promote the timeshare industry's continued growth and positive public image.
###