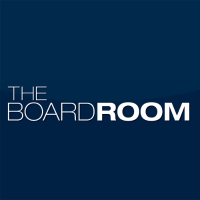 "This is a wonderful honor to obtain, and to be in that top 10 percent of clubs that provides excellent service, makes it even more extraordinary" said Darrell Wilde, General Manager, COO at Wycliffe Golf & Country Club
Wellington, FL (PRWEB) March 09, 2016
Wycliffe Golf & Country Club, a prominent private residential golf community, is proud to be named one of BoardRoom magazine's Distinguished Clubs for 2016.
BoardRoom magazine is the only publication of its kind that is designed to educate the board of directors, owners, general managers and department heads of private golf, city, yacht, tennis and country clubs about issues concerning all aspects of the club, golf course management and operations.
To be one of a highly select group of private clubs that has been recognized for providing a superior member experience is an honor in itself. Only the top 10 percent of private clubs throughout the nation are nominated. Over the last three years, Boardroom Magazine has awarded this status to 165 of the finest clubs in the world.
Providing a member experience that is memorable and unique and having the willingness to constantly improve is what this award signifies. There are many qualifications needed to get this nomination, including BoardRoom Magazine's special rating system, which meticulously rates the service and quality of the club.
"Being nominated as a Distinguished Club is something that is very important to us. This is a wonderful honor to obtain, and to be in that top 10 percent of clubs that provides excellent service, makes it even more extraordinary," said Darrell Wilde, General Manager/COO of Wycliffe Golf & Country Club.
About Wycliffe Golf & Country Club:
Wycliffe Golf & Country Club is a private, residential golf community that offers luxury living for its club members. Located in Wellington, FL, the gated community boasts lush landscapes that host impressive homes, two 18-hole golf courses, 16 Har-Tru tennis courts, state-of-the-art Fitness Center and Spa, numerous activities and clubs, as well as an expansive clubhouse with two dining venues. For more information, please visit http://www.wycliffecc.com or contact Wycliffe's exclusive on-site realtor, Jim Wagner at 561-868-4557.