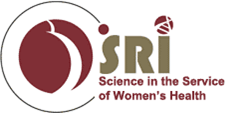 Milwaukee, WI (PRWEB) March 08, 2016
The Society for Reproductive Investigation (SRI) is responding to a health scare by adding a Special Symposium to their 2016 Annual Meeting schedule in Montreal, Québec, Canada.
The Special Symposium focusing on the ZIKA virus will be held on Friday, March 18th at 7 a.m. in room 517 D at the Palais des Congres. The title of the symposium is, "ZIKA Virus, the Coming Epidemic: What to Expect and What Can Be Done?"
On Feb. 1, 2016 the World Health Organization (WHO) declared the ZIKA virus a public health emergency of international concern (PHEIC). This session has been added for attendees to remain informed about recent developments concerning the ZIKA virus, as well as the potential risks for pregnant women.
For additional information on the Society for Reproductive Investigation and the Annual Meeting, contact Morgan Derby at (414) 918-9888 or mderby(at)sri-online(dot)org.
About The Society for Reproductive Investigation - The Society for Reproductive Investigation (SRI), formerly known as the Society for Gynecologic Investigation (SGI), was formed in 1953 and has over 1,000 members comprised of basic scientists and clinical investigators conducting basic, translational and clinical investigation in the reproductive sciences and women's health. SRI seeks to be the premier international organization that leads outstanding multidisciplinary basic, translational, and clinical research and promotes mentorship and training in reproductive science and women's health.