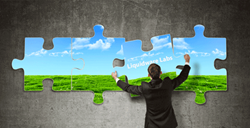 "Liquidware Labs offers joint customers full-featured UEM and Advanced Application Layering," -- Siddharth Rabindran, Director Citrix Ready
Chicago, IL (PRWEB) March 08, 2016
Liquidware Labs, a Citrix Ready Premier partner and leader in desktop transformation solutions, announced today that the ProfileUnity with FlexApp Layering Blueprint has been released for Citrix Workspace Cloud (CWC). The Blueprint has also been Citrix-Ready verified and is immediately available for use via the Citrix Workspace Cloud Lifecycle Management (CLM) online catalog.
ProfileUnity with FlexApp is in use by numerous Citrix customers for User Environment Management (UEM) and Application Layering for Citrix XenApp and XenDesktop environments. The solution provides a seamless user experience that is highly scalable whether desktops and XenApp servers are on-premises or cloud hosted. ProfileUnity's core UEM features are designed to boost user login times, enhance security through context-aware policy management, and increase user productivity while FlexApp Layering is designed to deliver applications just-in-time, reducing the need to set up and maintain numerous Windows OS base desktop images.
"Citrix Workspace Cloud's strategy is all about enhancing flexibility with cloud-hosted desktop computing to answer to the demands of today's dynamic customers," said Jason E. Smith, VP of Product Marketing, Liquidware Labs. "Our new CLM Blueprint embraces that flexibility and adds portable User Environment Management through ProfileUnity and portable cloud-based application delivery with FlexApp Layering - regardless of where the customers' cloud is hosted."
"Liquidware Labs ProfileUnity and FlexApp offers joint customers a good option for full-featured User Environment Management and Advanced Application Layering," said Siddharth Rabindran, Director, Citrix Ready, Citrix. "Their support of our Citrix Workspace Cloud Lifecycle Management architecture makes it easy for customers to test and implement the solution on their choice for cloud infrastructure."
ProfileUnity with FlexApp is innovative technology that is the industry's first solution to incorporate both full User Environment Management and advanced Application Layering in one easy-to-deploy solution. The solutions can be licensed together for maximum productivity. However, they can also be licensed separately, if desired.
A video demonstration of the ProfileUnity with FlexApp CLM Blueprint is available by visiting
https://www.youtube.com/watch?v=Afct-zBDJ5k
For more information on ProfileUnity with FlexApp, including a free trial download, visit http://www.liquidwarelabs.com/products/profileunity
For more information on Citrix Workspace Cloud visit https://www.citrix.com/products/workspace-cloud/overview.html
About Liquidware Labs
Liquidware Labs™ provides industry leading platform-agnostic desktop solutions for hybrid Windows desktop environments including Citrix® XenApp/XenDesktop, VMware Horizon View®, and physical Microsoft® Windows PCs. Stratusphere™ FIT and Stratusphere™ UX products deliver visibility into desktop environments and support assessment, design, monitoring and diagnostics (Health Checks). ProfileUnity provides just in time delivery of User Profiles, application and user rights management and context-aware policies. ProfileUnity's FlexApp feature delivers advanced Application Layering. Flex-IO supports IOPS acceleration in virtual desktop environments. The solutions are available in an extremely cost-effectively priced bundle called Liquidware Labs Essentials. Liquidware Labs products are Citrix Ready, VMware-certified, and are available through a global network of partners. Visit http://www.liquidwarelabs.com for further information.