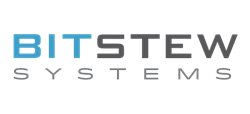 We're pleased with the results and the industry validation we've achieved over the past year, all of which have surpassed our most aggressive estimates.
Burnaby,BC (PRWEB) March 08, 2016
Bit Stew Systems, a global leader in providing Software Defined Operations for the Industrial Internet, today announces record financial growth for 2015, the securing of a major customer in Europe, and strategic new partnerships that will bring Bit Stew's MIx product portfolio to emerging Industrial Internet of Things (IIoT) markets globally.
Record Financial Growth
Bit Stew reports a record year with 2015 bookings showing a 200% Year Over Year (YoY) growth, and revenues increasing by 171% over 2014. Bit Stew expanded its vertical reach across four industries and also closed the largest deal in the history of the company worth $8.82 M in 2015.
Kevin Collins, CEO at Bit Stew Systems, says, "We're pleased with the results and the industry validation we've achieved over the past year, all of which have surpassed our most aggressive estimates. Bit Stew concluded fiscal 2015 with exceptional and sustainable growth, including annualized bookings that are up 200% over last year. With the market leading capabilities of our purpose-built MIx product portfolio, we continue to be strongly positioned to expand our business and further our leadership position in the IIoT."
In 2015, Bit Stew raised an additional $20.9 million in Series B Funding from GE Ventures, Cisco, Yaletown Venture Partners and BDC Capital.
Salil Munjal, General Partner, Yaletown Partners says, "With its world-class team and differentiated product offering, Bit Stew continues to spark the interest of the global investment community. Bit Stew is viewed as a catalyst in the formation of next-generation operations for the Industrial Internet as their MIx technology addresses customer needs across multiple industries."
Customer Success and Global Expansion
Bit Stew has shown substantial growth across IIoT markets including expansion into new verticals such as oil & gas, aviation, manufacturing and greater expansion in the energy sector. Bit Stew's Mix Core platform analyzes billions of data points daily to create actionable insights that lower operational costs, improve asset performance and increase uptime for the IIoT.
Bit Stew has expanded into Europe and is proud to be working with Scottish and Southern Energy Power Distribution (SSEPD), which serves 3.7 million customers across Scotland and Southern England. David MacLeman, Distribution R&D Manager at SSEPD, says "We are working with Bit Stew Systems to trial an application of their innovative technology on our distribution network. The project will improve our understanding of how data analytics can be used to ensure we continue to provide a safe, secure and reliable electricity supply to our customers."
Bit Stew also signed a significant software and services contract to deploy the MIx product portfolio with a large, Northeast US utility with 10.5 million customers.
Expanding the IIoT Ecosystem with New Partnerships
Bit Stew recently launched a new, global Partner Program that enables IIoT ecosystem companies to deliver greater value to their industrial enterprise customers while generating additional revenue. Partners enhance their business and the business of their customers by: integrating Bit Stew's MIx technology into their solutions and portfolios, providing customization, implementation and managed services offerings; or by building and selling custom applications that extend the capabilities of Bit Stew's products. Members of Bit Stew's Partner Program include major players who are driving innovation in the global IIoT ecosystem including: Aclara, Blackstone Technology Group, Black & Veatch, CapGemini, Cisco, DB Results, GE, Gray Matter Systems, Harris Utilities, OSI Consulting, RoviSys, Trilliant and more. In addition, Bit Stew partners with several technology companies like OSI Soft, ESRI, Amazon Web Services, and Hortonworks to optimize the performance of the MIx product portfolio in heterogeneous data environments.
Industry Recognition
Forbes recently reported that an analysis executed by Mattermark Pro put Bit Stew on the map, once again, as one of the Top 100 Internet of Things (IoT) Startups in the world. It's the second time that Forbes has ranked Bit Stew to one of its influential business lists. Bit Stew was also named as one of the Top 100 Analytics Start-ups in the world by Mattermark, which continues to validate Bit Stew's growing market traction and contribution to the IIoT sector. In 2015, Bit Stew was also recognized on Greentech Media's prestigious 2015 Grid Edge 20 list as one of the top 20 innovators architecting the future of the electric power industry.
About Bit Stew Systems
Bit Stew is building the premier platform for handling complex data integration, data analysis, and predictive automation for connected devices on the Industrial Internet. Through data-driven automation, Bit Stew Systems removes the complexity of industrial operations and connected machines to give clarity and control back to operations. Purpose-built for the Industrial Internet, Bit Stew's MIx™ technology automates data ingestion, applies machine intelligence to learn patterns in the data, allowing industrial companies to discover actionable insights that optimize operational performance. In 2015, Bit Stew was named to Greentech Media's Grid Edge 20 list, as one of the top 20 innovators architecting the future of the electric power industry, and was ranked as one of the Top 100 Analytics Companies and Top 100 IoT Startups by Forbes. Incorporated in 2009, Bit Stew is a venture-backed private company that is headquartered in Canada with offices in the USA, Australia and Europe. Visit http://www.bitstew.com to learn more.
For more information, contact:
Karen Dosanjh, Senior Director, Marketing & Communications
Bit Stew Systems
Phone: (604) 328-5171
Email: kdosanjh(at)bitstew(dot)com