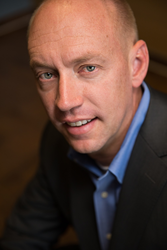 All of our speakers offer best-in-class insights and knowledge for brands whose future viability will be dramatically impacted by the evolution of the Internet of Things
Atlanta, GA (PRWEB) March 08, 2016
Speakers from Disney/ABC, Hallmark, IBM, Planet Fitness, Marriott and SunTrust Banks are among the powerful lineup at InContextNow, the Conference for marketers, business strategists and researchers on the Internet of Things. InContextNow, offered by Stone Mantel, hosted by The Coca-Cola Company, and sponsored by MarketVision Research, will be held in Atlanta, June 2 & 3, 2016. The speakers will show brand executives how to prosper in the new consumer digital environment created by the emergence of the Internet of Things.
Drawing on lessons learned from Stone Mantel's Consumer Digital Collaborative, a think tank focusing on future marketing in the digital environment, InContextNow will be structured around seven lessons, each presented by Digital Collaborative alumni. The most recent Digital Collaborative included fourteen Fortune 50 brand execs who came together to study the impact of IoT and what happens after omni-channel marketing.
According to InContextNow Founder & Chairman Dave Norton, Ph.D., "We're very excited about the five star content and speakers the conference will include. All of our speakers offer best-in-class insights and knowledge for brands whose future viability will be dramatically impacted by the evolution of the Internet of Things." Speakers include: Judy Frey, Marriott; Cindy Casper, Arizona State University; Harry Brandicourt, Fifth Third Bank; Mary Putman, Hallmark; Kevin Bishop, IBM; Joe Pine, Strategic Horizons, LLP; Jessica Correa, Planet Fitness; Jeffrey VanDeVelde, SunTrust Banks; Lisa Lavin, Anser Technologies (PetChatz); Roger Beasley, Erwin Penland; Steve Whittington, Disney/ABC; Chris Schermer, Schermer; and Kurt Steigerwald, MarketVision Research.
Norton continued, "Unlike other conferences where one session often has very little to do with the session before or after it, InContextNow's sessions will be sequenced to build on the information presented in the previous session. For example we'll start with Lesson #1: "A Watch is Not a Watch" where we introduce the concept of Digital Context. The next five lessons logically progress through sessions examining each facet of digital context and its implications and demands. In the end we arrive at Lesson #7: "Hands On: Doing Digital Strategy in Context" which features case studies incorporating all the information from the previous lessons to examine successful applications in five different business categories."
InContextNow Offered By: Stone Mantel
An insights consultancy focused on market research, brand strategy, product innovation and customer experience. Clients include top companies in their categories from around the world. Founder & Principal, Dave Norton is also the Founder of The Digital Consumer Collaboratives - powerful professional experiences where a group of innovators from diverse companies comes together to solve an innovation challenge. Members personally gather primary insights, co-create new concepts and principles, and work with the target audience to refine the strategies and techniques that will produce a meaningful experience for the customer. http://www.gostonemantel.com
For InContextNow information: http://www.incontextnow.com or Nan McCann at 860.724.2649 x13. InContextNow is produced by PME® Enterprises LLC, 912 Silas Deane Hwy., Suite 101, Wethersfield, CT 06109.