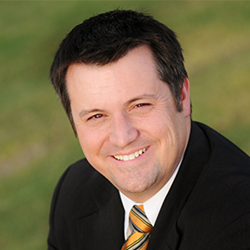 When I saw the direction Nomis was headed, I felt there was an opportunity to make this a ubiquitous approach to price optimization in live and digital interactions.
San Francisco, California (PRWEB) March 08, 2016
Nomis Solutions announced today that Frank Bria has joined Nomis as Vice President and Go-To-Market leader for a next generation solution focused on offer presentment & optimization and personalized pricing.
Bria has been working in the retail banking analytics space for over 15 years. He holds a MS in Mathematics from Purdue University. Bria ran the price optimization group at Khimetrics, one of the founding companies of the price optimization space. He then went on to co-found his own price optimization company, Response Analytics. He most recently led the banking practice at Earnix, an insurance-focused price optimization company.
"It is time to bring data-driven personalized offers and pricing to the front lines in banks," said Bria. "I am a builder by nature and when I saw the direction Nomis was headed, I felt there was an opportunity to make this a ubiquitous approach to price optimization in live and digital interactions. Nomis already leads the industry harnessing big data to better understand customers. We now have the opportunity to bring price optimization to every live customer interaction to offer further competitive advantage to banks."
As an analyst to the industry, Bria has been frequently called upon to speak at industry conferences. He is also a noted author with his 2014 book, "Seven Billion Banks: How a Personalized Banking Experience Will Save the Industry." At Nomis, Bria will extend this thought leadership working with banks to transform experiences at the front lines.
"At Nomis we have a mission to help create a fundamentally better banking industry through our work in offer management, pricing and discretion management by helping banks understand their customers and their motivations at an entirely different level," said Frank Rohde, CEO of Nomis Solutions. "Frank Bria is the type of thought leader that banks seek out to transform experiences. He is uniquely qualified to shape our offerings and help banks create more customer-centric processes as we bring our core strengths in optimizing offers and prices to digital banking and the front lines."
Bria will also play an integral role in at the upcoming Banking Growth Forum, where he will connect front line experiences to the theme of this year's event, Reinventing the Growth Playbook. He will also be available to sign his book, three chapter's of which are available here as an introduction to his bold new recipe for better banking experiences.
Visit http://www.bankinggrowthforum.com for the complete event agenda of all the thought leaders who will be usher in a new growth playbook.
To learn more about Nomis, please visit http://www.nomissolutions.com.
-----
About Nomis
Nomis is a fast-growing Fintech software company that combines cutting-edge Silicon Valley approaches to big data, advanced modeling, and deep analytics into the industry-leading price optimization SaaS software platform. We help large and medium-sized retail banks better understand their customers and grow their businesses. We help these banks deliver win-win products and pricing in an environment that is increasingly competitive and highly disruptive as interest rate increases begin. With experience in over 80 implementations, Nomis optimizes over $1 trillion in banking transactions annually and returns more than $300,000,000 to its customers every year.