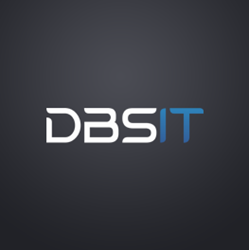 When it comes to customer satisfaction, our goal is to go beyond your expectations.
Perth, WA, AUSTRALIA (PRWEB) March 28, 2016
Custom software development company DBS IT is located in Perth, Western Australia. The company has greatly impacted the quality of software and IT development in the state, and their commitment to understanding the needs of their clients has allowed them to flourish regardless of the economic outlook.
DBS IT - A Business IT Support Company in Perth recently introduced software applications for Perth's recruitment industry. This could not have come at a better time as the dust settles on the mining jobs boom in Western Australia, and the recruitment industry is faced with thousands of people needing jobs immediately.
The population of the Peel and Perth regions grew by 14.2% from 2006 to 2011, and this growth spurt boosted demand for education, housing, professional services, and health care. While job growth in these sectors remains solid, the end of the boom means that the recruitment industry is sure to be working overtime.
The Brightwater Care Group is based in Perth, and employs over 2,200 workers in Western Australia through its community care and residential services. Penny Flett (chief executive) said that this sector is expecting a huge shortfall of workers over the next few decades.
"Between now and 2050…the number of people we need to employ is probably going to double. Sooner or later workforce diminution is going to become a problem," she said.
Analysts have said that greater innovation in the resource sector will lead to growth in WA's high-tech industries. One of the biggest challenges will be retaining the highly-skilled workers who moved to the state during the boom years.
When asked about the introduction of software applications to the industry, a spokesperson from DBS IT replied: "The recruitment industry will need to focus on software superiority and intuitive applications in order to meet the needs of future job hunters in the region. DBS IT has experience software developers providing custom software development for a wide range of industries and sectors, and we anticipate an excellent relationship with the recruitment industry in Perth".
Many analysts say that in order to flourish after the boom, Perth will need to create an industry around innovation, taking advantage of the geographical isolation, as many other major cities have done around the world.
It's important that government support and policy allows this to happen, while workplace relations, including retail trading hours, and the regulation of the potato and taxi industries in the state is vital. Employment will look very different in Perth in the next 20 years as technology greatly changes the way we work.
The recruitment industry will need to keep up with technology, which is why the introduction of software applications can only be a good thing. These applications will allow for a more mobile experience, faster turnover times, and a streamlined process, making life easier for both those working in recruitment, and those who are looking for jobs.
If you're looking for a software application for your business, contact DBS IT AUSTRALIA. The Perth software development company has been providing businesses and industries with innovative software solutions for close to ten years, so for the best software development in Perth, look no further than DBS IT,