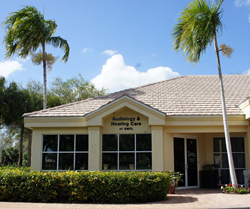 Bonita Springs, FL (PRWEB) March 08, 2016
Modern advances in hearing aid technology assure that virtually all cases of hearing loss can be effectively treated, and that most patients are satisfied with their hearing aid performance. In fact, The National Center for Biotechnology Information, after reviewing years of research, concluded that "studies have shown that users are quite satisfied with their hearing aids."
Nevertheless, there is an adjustment period that patients have to endure before they become fully comfortable with their hearing aids. To help patients in this regard, Audiology & Hearing Care of SWFL has published an article titled 5 Tips For Getting the Most Out of Your New Hearing Aids.
The first step is consulting an audiologist, as hearing aids are not one-size-fits-all. Hearing loss is unique to the individual, like a fingerprint, and necessitates that each hearing aid is professionally programmed for each patient.
After the patient obtains professionally fit hearing aids, the article suggests that they remain persistent while adjusting. The patient will hear new sounds, their voice may sound different, and the overall feel of the hearing aid may be awkward. This is normal, according to Audiology & Hearing Care of SWFL, and in time will resolve itself.
The article offers several additional tips, including starting small by having quiet conversations at home, progressively mastering the advanced hearing aid features, and taking care of the hearing aids to ensure reliable performance for years.
With patience, perseverance, progressive mastery, and care—including having the hearing aids professionally cleaned once or twice a year—patients can look forward to years of better hearing.
About Audiology & Hearing Care of SWFL
Audiology & Hearing Care of SWFL is a full-service audiology practice located in Bonita Springs, Florida. The practice offers comprehensive hearing care services to help members of the local community hear better, live better, and reconnect with loved ones.
Contact
Dr. Darlene Ballew
Audiology & Hearing Care of SWFL
[http://www.hearingcareswfl.com
866-740-6274