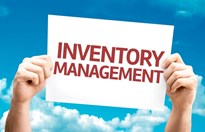 With CHIPS we literally become a partner with our customers in both their customer service & ability to increase profits.
WAKEFIELD, MASSACHUSETTS (PRWEB) March 15, 2016
Cheever Specialty Paper & Film, Inc. a provider of specialty paper, film, and tape products to the U.S. and international markets is now offering a new customer inventory management program. In an effort to help customers reduce or eliminate their inventory holding cost Cheever launched CHIPS, which stands for Customer Hold Inventory Program Service. Jeff Ell, President, and Owner of Cheever said that in keeping with the company's guarantee to offering the highest quality products and customer service CHIPS is an essential service benefit to offer their customers.
"Cheever has always been dedicated to providing outstanding distribution services and with the addition of CHIPS Cheever can help to impact customer profitability significantly in a constructive way, Jeff commented. "Holding customer inventory is just another example of our commitment to go the extra mile in earning the loyalty and business of our customers every day."
A win-win inventory management program needs to benefit both the customer and the supplier. Cheever believes the way to obtain a mutual benefit is the result of a close working relationship and two-way communications that include customers:

Forecasting their order requirements
Establishing order release dates in advance of actual shipments
The obligations of Cheever in this relationship include:
Diligence in maintaining a constant supply of product that meets customer order forecasts and consumption needs
Cheever's ability to meet customer delivery requirements
Business Issues of Customer Holding Inventory
Here are some thoughts on why a customer inventory management program maybe appropriate for your business
Insufficient inventory space, especially for a large quantity order
Unable or unwilling to incur increased inventory holding cost expenditures
Need to purchase a large quantity of inventory to obtain a price break
Temporary cash flow constraints or the desire to avoid a large upfront cash outlay
Benefits of a Customer Inventory Holding Program
There are both operational and financial benefits that businesses can enjoy in participating in a supplier inventory-holding program. Here are a few to consider.
1. Increase production efficiency with just-in-time inventory
2. Increase floor space for operations functions
3. Eliminate up-front cash requirements for inventory entirely
4. Reduce 25-40% of monthly inventory holding cost
5. Eliminate inventory cash flow peaks and valleys
"Helping customers prosper helps Cheever so working to increase customer profitability and success is at the heart of what Cheever does every day. Cheever recognizes that inventory costs are a critical profitability factor and often misunderstood or overlooked, and the new CHIPS program is the perfect entree to discuss inventory with our customers."
There are at least nine cost drivers in carrying inventory and sometimes, even more, important, the cost of not having enough inventory on hand. To help businesses Cheever is offering a Inventory Cost Calculator so that any company can begin to analyze their inventory carrying costs.
Learn more about the new Cheever, inventory management program, CHIPS.
# # # # #
About Cheever Specialty Paper & Film
Cheever Specialty Paper & Film continues to capitalize on a long tradition of supplying specialty paper, film, tape products, and technical services that help increase customer efficiency and competitive solutions. Cheever serves the U.S. and international markets. Cheever products integrate into the manufacturing or packaging of thousands of products in hundreds of varied industries literally from A to Z here are just a few: Automotive, Apparel, Building & Construction, Food & Beverages, Labels, Pet Care, Pharmaceutical, and Photographic & Graphic Printing. For additional information, visit http://www.cheeverspecialty.com.