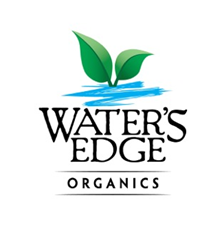 Our goal is to help restore consumers' confidence when they buy organic skincare by having all Water's Edge products legitimately certified. It can be done!
St. Petersburg, Florida (PRWEB) March 09, 2016
Water's Edge Organics will introduce its fully certified line of organic skincare at Anaheim's Natural Product Expo West (NPEW) on March 10, 2016. Each Water's Edge organic product has been crafted from a select group of African and tropical botanicals and carries an independent organic certification under the USDA National Organic Program or the European Ecocert Organic standard.
"Our goal was to create pleasing products that had undergone the rigors of organic certification", said John Melville of Waters Edge. He added "Far too many cosmetic marketers sell products that are stated as organic while most are not even close. Water's Edge was developed to give organic consumers confidence in the products they are purchasing and applying on their bodies. Organic certification gives that assurance".
Water's Edge Organic is a newly created brand of Biddiscombe International, a 30 year veteran of skincare manufacturing. The certified products are made in Biddiscombe's Florida organic facility that has been part of the national Organic program for 10 years.
The first group of organic products from Water's Edge include two body lotions; a moisturizing balm; a menthol balm; a refreshing facial toner; a restorative hair oil blend; and individual vitamin e-fortified oils of marula, baobab and argan. Additional products are currently being finalized.
Natural agricultural products form the core of Water's Edge Organics products. These are grown on organic farms fully in accordance with established standards and once harvested, are handled in an equally well defined way. Organic farming means no use of harmful pesticides and herbicides is permitted. Genetically-modified or GMO ingredients are not allowed.
Each of our ingredients is meticulously sourced from a select group of organic farmers here in the USA and in other parts of the world. The network of growers and handlers of organic materials on a global basis is amazing as everyone has a shared commitment to avoid to the maximum extent possible chemicals and other substances that depart from what nature has given.
Water's Edge initial product introduction in Anaheim at the NPEW will include skin and hair oils based on organic marula and baobab oils from various countries in Africa. These oils have been used for centuries in Africa and have high levels of vitamins and natural anti-oxidants. The offering will also include two NOP certified body care lotions. Melville noted "Nice organic lotions are incredibly difficult to create and that is why few truly organic lotions exist. We spent years on their development before we felt consumers would be satisfied with the result."
Marula oil was chosen to be a key ingredient across the whole line due to ultra high levels of Vitamin C and oleic acid (omega-9 fatty acids) plus Vitamin E and flavonoids. It provides intense moisturization and is used on both skin and hair. Use of African oils that are sustainably harvested has the added benefit of supporting the economies of poorer countries and communities.
Water's Edge organic line will be introduced at booth 5117 at the main NPEW show beginning March 11 and will also be featured at its Fresh Ideas Organic Marketplace on March 10.
For further information:
Visit http://www.we-organics.com
Email watersedge(at)biddiscombe(dot)com or call 727-299-9297.