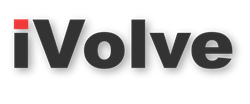 The iPhotonix solution has offered definitive direction when operators are faced with higher data demands from customers.
Richardson, TX (PRWEB) March 10, 2016
iPhotonix, an industry innovation leader in fiber-to-the-premise (FTTP) technologies, network functions virtualization (NFV), and software defined networking (SDN) solutions, is pleased to announce that Joel Futterman, chief technology and operating officer, iPhotonix, is invited to speak on a panel of industry leaders at The Cable Next Gen Technologies Strategies-2016 on Thursday March 10th, in Denver, Colorado.
Mr. Futterman will discuss the most innovative approaches needed when multi-system operators (MSOs) are transitioning from hybrid fiber coaxial networks (HFC) to fiber-to-the-home (FTTH) networks. He will also share his expertise on GPON, its role for MSO's FTTH adoption, and how innovative solutions, exclusively offered by iPhotonix, are required for thorough and complete business case evaluation.
"Light Reading recognizes the success and relevance of the iPhotonix Integrated RF Return for GPON solution," said Jeff Mulqueen, deputy CEO and VP sales and business development. "The market is at a cross roads and for the past four years, the iPhotonix solution has offered definitive direction when operators are faced with higher data demands from customers. We are grateful that Light Reading has invited iPhotonix to participate in a forum that will highlight these solutions to the benefit of their audience and readership."
The iPhotonix Integrated RF Return for GPON solution provides the most flexible and cost efficient option for MSOs pursuing FTTH deployments. With the current release of the iPhotonix IP Return Module combined with market leading solutions for NFV and SDN, iPhotonix offers the most compelling options for MSOs in this next chapter for their network builds. A demo of these solutions will be available at the show.
About iPhotonix
iPhotonix is a Richardson, Texas based company and is the leading emerging technology provider for the optical access transformation occurring throughout the globe in the residential, business, enterprise and mobile backhaul markets. iPhotonix develops and markets via its iVolve brand, the world's first Multi-System Operable Optical Access Platform. This platform utilizes its own complete and comprehensive array of GPON and Active Ethernet access devices (ONTs, MDUs,RGs, etc.) and delivers the richest feature set of integrated voice, video, high-speed data and gateway solutions. iPhotonix augments its optical access offering with its powerful and agile iPhotonix Virtual Network (iVN) platform that enables communication service providers to create network managed services for a fraction of the cost and time it takes to deploy traditional managed services. iPhotonix has a rich history of innovation, R&D experience and delivering reliable solutions for communication services providers. iPhotonix is advancing open and modular software platforms that simplify network operation complexity, enables multi-vendor hardware deployments, and seamlessly connects the physical and virtual network elements. Our solutions are tested and deployed by many CSPs around the world.