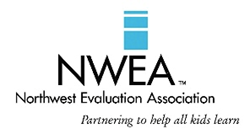 Portland, OR (PRWEB) March 08, 2016
The Northwest Evaluation Association™ (NWEA™) launched a new iPad app today that will enable students to take the Measures of Academic Progress® (MAP®) and MAP for Primary Grades (MPG) assessments using touchscreen technology. This app will provide an experience that is ideal for primary grade children, as—at this age—they are better with touch devices than a traditional keyboard and mouse.
"We've received over a thousand requests from teachers and administrators to create an iPad app that allows students to take assessments on touchscreen devices, particularly for younger kids who are most comfortable using this type of technology," said Matt Chapman, CEO of NWEA. "We believe this new app will enhance both the student and teacher experience with assessments by enabling test taking by touch."
The introduction of iPad accessibility adds to the student-centered, efficient design of MAP and MPG assessments. Both MAP and MPG are computer adaptive assessments, which adjust on a question-by-question basis to each student's learning level. As students answer questions correctly, they receive more challenging questions related to the state standards. Should a student answer a question incorrectly, he or she will get an easier question aligned to the state
standards. A typical MAP assessment is completed by most students in an hour, and teachers receive immediate results about student's achievement, growth and areas for further learning to inform instruction.
When taking MAP or MPG on an iPad device, the experience will be similar to taking the test on a desktop or laptop computer. The computer adaptive nature of the assessments will remain the same. The app, called MAP Testing, is now available for free to download in the Apple App Store and can be accessed on NWEA's website.
For more information about NWEA's assessment products, visit https://www.nwea.org/assessments/.
About Northwest Evaluation Association
Northwest Evaluation Association™ (NWEA™) is a global not‑for‑profit educational services organization known for our suite of assessments, including our flagship interim assessment, Measures of Academic Progress® (MAP®), and Skills Navigator®, a skills mastery and progress monitoring tool. More than 7,600 partners in U.S. schools, school districts, education agencies, and international schools trust us to offer pre‑kindergarten through grade 12 assessments that accurately measure student growth and mastery, professional development that fosters educators' ability to accelerate student learning, and research that supports assessment validity and data interpretation. To better inform instruction and maximize every learner's academic growth, educators currently use NWEA assessments with nearly eight million students. Learn more at nwea.org.