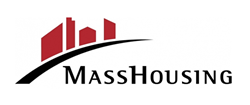 We have always been committed to offer all types of financing options to help underserved low- and moderate-income borrowers achieve homeownership.
Danvers, MA (PRWEB) March 10, 2016
Danvers-based NewFed Mortgage Corp., a multi-state residential mortgage lender, is pleased to announce their recent approval by MassHousing, the state's affordable housing agency, to offer their exclusive programs to help meet the needs of low-and moderate-income residents and communities.
Whether you are purchasing a home or refinancing your existing home, MassHousing loans offer many features not available from other lenders. Their programs offer affordable interest rates, low down payment options, a fixed rate term of 30 years along with a loan option with no mortgage insurance requirement. An added benefit with their program is that all MassHousing loans offer an exclusive MIPlus feature, which is a unique borrower protection that helps pay your mortgage if you lose your job. At no additional cost to the borrower, Mass Housing uses its insurance fund to cover up to 6 principal and interest mortgage payments in the event that the borrower should lose his or her job and become unemployed.
Additionally, NewFed is excited to offer a new Mass Housing alternative to the traditional VA loan called Operation Welcome Home. This program is available to active duty military members, veterans who served honorably, members of the reserves, National Guard, and Gold Star family members. John Wight, VP of Lending, added "If you have served your country, now we have this powerful mortgage product that will serve you to make the dream of homeownership a reality." The program combines a traditional, fixed rate first mortgage with a zero-interest, deferred down payment and/or a closing cost assistance loan option of up to 3%. NewFed Mortgage is thrilled to add MassHousing's suite of loan products to its already wide range of mortgage loan options. To receive a free consultation and find the best loan solution for you, visit NewFed's website.
About NewFed Mortgage Corporation
NewFed Mortgage has specialized in residential retail mortgage lending since 2001. Licensed in five states, NewFed offers a multitude of mortgage programs, including Conventional, FHA, VA, USDA along with access to various portfolio products. The MassHousing partnership has been made possible by NewFed's recent seller-servicer designation with Freddie Mac. NewFed President Brian D'Amico commented "We have always been committed to offer all types of financing options to help underserved low- and moderate-income borrowers achieve homeownership". With this vision along with the recent collaboration with MassHousing, NewFed is uniquely equipped to empower more potential homeowners to purchase a home and to keep families that may be financially struggling in their home.
About MassHousing
MassHousing is an independent, quasi-public agency created in 1966 and charged with providing financing for affordable housing in Massachusetts. The Agency raises capital by selling bonds and lends the proceeds to low- and moderate-income homebuyers and homeowners, and to developers who build or preserve affordable and/or mixed-income rental housing. MassHousing administers some publicly funded programs on behalf of the Commonwealth and since its inception, MassHousing has provided more than $18.5 billion for affordable housing.
Its team approach provides personalized, open communication from processing to loan closing
For more information, contact NewFed Mortgage Corp. at (877) 639-3331 or email to info(at)newfed(dot)com.
**********
NewFed™ Mortgage Corp. was founded in 2001 as a residential mortgage lender. MA License No. MC1881, NH License No. 9474-MB, RI License No. 20041817LL, FL License No. MLD652, Maine Lender License #SLM8185. NewFED™ Mortgage is an Equal Housing Lender. Member of the MA Mortgage Bankers Association and Better Business Bureau of Eastern MA.