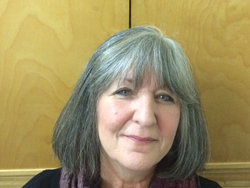 It allows us to provide a greater level of transparency and clarity with regard to the credit recovery and reconciliation process
Holbrook, New York (PRWEB) March 24, 2016
Guaranteed Returns®, Founder of the Pharmaceutical Reverse Distribution Industry, is proud to announce the availability of a new, comprehensive Credit Status Report. This report provides a clear and easy to understand view of credit recovery data and gives the customer all the information necessary to easily reconcile their return credits.
This report demonstrates Guaranteed Returns' commitment to a transparent partnership with its pharmacy customers; the company wants to be the most transparent reverse distributor in the industry.
One quick glance at the Credit Status Report immediately provides the customer:

Total Estimated Value of Returnable Products
Actual Credits Issued by Manufacturers
All Service Fees and adjustments
All Net Payments
"This new Credit Status Report has been developed specifically to improve the customer experience by providing their 'most wanted' information in a convenient and user friendly single report. It allows us to provide a greater level of transparency and clarity with regard to the credit recovery and reconciliation process that has been missing from the reverse distribution industry," says Sharon Curley, director of credit reconciliation and return authorization for Guaranteed Returns.
Access your personalized Credit Status Report on the GR-XtraNet Customer Portal. If you need access to the Customer Portal, please click on the Customer Login button on the Home Page of the GRx website and click on the blue button that says "Sign-Up Here to access the Customer Portal".
About Guaranteed Returns®
Guaranteed Returns® provides pharmaceutical return services to independent retail, chain store, hospital, government, LTC, Mail-Order and clinic pharmacies. Mail-in and On-site service options are available. GRx local on-site service representatives are highly valued for their professionalism, trustworthiness and for "going above and beyond."
Please feel free to contact the GRx Customer Service department with any questions you may have. They can be reached at 1.800.473.2138 or at custmrsvc(at)guaranteedreturns.com.