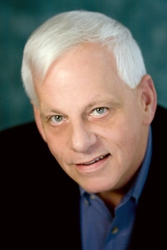 Silver Spring, Md. (PRWEB) March 08, 2016
The Security Industry Association (SIA) today confirmed Michael Butler, Principal Deputy Director at Defense Manpower Data Center (DMDC) for the U.S. Department of Defense (Enterprise Business Operations) as a keynote speaker for its 2016 SIA Government Summit.
Attend the 2016 SIA Government Summit to stay in the loop on policy developments on issues including identity management, biometrics and smart cards. The 2016 SIA Government Summit is scheduled for June 15-17, 2016, at The Westin (Washington, D.C. City Center), 1400 M St. NW, Washington, D.C.
Registration for the SIA Government Summit is open online at http://www.securityindustry.org/summit.
In his role at the Department of Defense (DoD), Mr. Butler has oversight responsibility for the DoD Identity Card System (RAPIDS), the Defense Biometrics Identification System (DBIDS), the security clearance database (JPAS/DISS), Entitlement and Benefits Applications, Authorization Application (SPOT, NTS), and DMDC's enterprise training and helpdesk.
In 2010, Mr. Butler transitioned from the U.S. National Institute of Standards and Technology (NIST), where he tackled national electric infrastructure and identity management issues. Previously, he served two years as Program Manager for the U.S. Access Credentialing System at the General Services Administration (GSA) and seven years as the Chief of the DoD smart card and identity card system at DMDC. He also served 22 years in the U.S. Navy in heavy industry and industrial machinery control systems as well as program manager for the Navy Smart Card Program.
The 2016 SIA Government Summit, to be held June 15-17 at The Westin (Washington, D.C. City Center), brings together all facets of the security industry: executives, integrators, sales and marketing, and government relations professionals. Its scheduled panel discussions will explore issues ranging from identity verification to surface transportation security to the Internet of Things.
Special discounts for early bird registration are available through March 31. Special rates also are available at the W Hotel through May 8. Qualified government end users and members of the press can register for free. For more information, visit http://www.securityindustry.org/summit.
Qualified reporters are invited to attend the 2016 SIA Government Summit free of charge. Reporters and editors, contact Mickey McCarter, SIA manager of communications, at 301-804-4704 or mmccarter(at)securityindustry.org to attend.
About the Security Industry Association
The Security Industry Association (SIA) (http://www.securityindustry.org) is the leading trade association for electronic and physical security solution providers, with roughly 650 innovative member companies representing more than 400,000 security leaders and experts who shape the future of the security industry. SIA protects and advances its members' interests by advocating pro-industry policies and legislation at the federal and state levels; creating open industry standards that enable integration; advancing industry professionalism through education and training; opening global market opportunities; and collaboration with other like-minded organizations. As a proud sponsor of ISC Events expos and conferences, and owner of the Securing New Ground® conference, SIA ensures its members have access to top-level buyers and influencers, as well as unparalleled learning and network opportunities.​