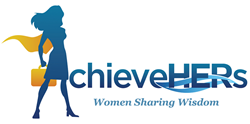 Clearwater, FL (PRWEB) March 09, 2016
The Clearwater Regional Chamber of Commerce's group for businesswomen, AchieveHERs, will host a forum about the impact caregiving can have on one's career on March 15, 2016. The luncheon will be held at the Dunedin Golf Club from 11:00am – 1:00pm. Attendees will hear inspiring personal accounts from panelists who have undergone diverse caregiving journeys and learn about caregiving's impact on careers, available resources, and best practices.
According to the U.S. Census Bureau, there are 44 million unpaid caregivers of the elderly. Approximately 66% i, are female and the majority of those women are also employed. ii The need for caregivers is expected to escalate as the population and large Baby Boom generation continue to age. By 2030, the AARP predicts that the number of caregivers needed for the ailing and elderly will soar to between 5.7 and 6.6 million.
Although the caregiving need is growing, there are limited support programs to assist the caregiver. Understandably, this negatively impacts working women who struggle to balance the demands of career and caregiving. Working women often need to modify their work schedules, take time off or leave the workforce altogether. The financial ramifications are significant. A study from MetLife and the National Alliance for Caregiving found a $324,044 average loss in compensation for women due to caregiving.iv
The financial implications aren't isolated to caregivers, but can have profound effects on employers as well. One national study stated the estimated cost to employers of all full time caregivers to be $33.6 billion due to absenteeism, employee replacement costs, workday interruptions, unpaid leave, supervisor time and reductions from full to part time.iii
Whether it is for a parent, neighbor, spouse, or child, at some point you will likely be a caregiver. How will you cope with the combined pressures of caring for a loved one and your need for income? As an employer, how can you support valuable employees so they can stay on with your company instead of opting out when they are reaching the height of their potential?
On March 15th, panelists Heidi Akers, owner of Smart SAT, Juli Halifax, Owner of Shop Fresh Threads and Melissa Seixas, Community Relations Manager with Duke Energy will tell their caregiving stories and share how they made it work. Together with moderator Linda Chamberlain, Elder Law Attorney, they will tackle these tough questions and many more.
For more information about AchieveHERs, to purchase tickets to this event, or to sign up for updates and upcoming event information, please visit http://www.achievehers.org or call 727-461-0011.
Caregiving and Careers
Luncheon
Tuesday, March 15, 2016
11:00 – 1:00
Dunedin Golf Club; 1050 Palm Blvd., Dunedin, FL 34698
$35 For Chamber members & $45 for Non-members
http://www.AchieveHERs.org or call 727-461-0011
iThe National Alliance for Caregiving and AARP. (2009). Caregiving in the U.S. National Alliance for Caregiving. Washington, D.C. Ibid.
iiAARP (2011). Valuing the Invaluable 2011 update.. Retrieved (January 10, 2015) from assets.aarp.org/rgcenter/ppi/ltc/fs229-ltc.pdf
slate.com/blogs/xx_factor/2013/11/21/elder_caregiving_women_are_more_likely_to_drop_out_of_work_to_care_for_aging.html
iiiMetLife Mature Market Institute & National Alliance for Caregiving (July 2006) The MetLife Caregiving Cost Study: Productivity Losses to U.S. Business
ivMetLife Mature Market Institute, National Alliance for Caregiving & Center for Long Term Care Research & Policy (June 2011) Caregiving Costs to Working Caregivers Double Jeopardy for Baby Boomers CAreing for Their Parents